Five Benefits of an Expert Review of Your Rate/Form Filings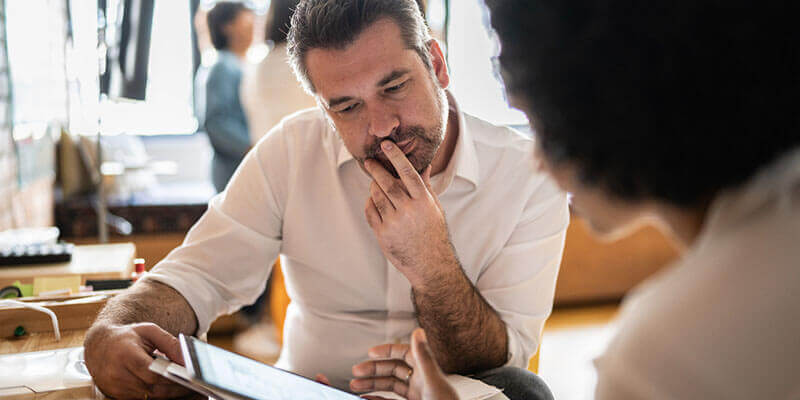 Have you had a filing disapproved in Florida or New York?
Are you receiving multiple objection letters on your California filing identifying items that do not comply with state requirements?
Do you struggle with providing the required actuarial support in Washington?
You are not alone.
It is incredibly difficult for companies to keep up with each state's requirements. Most companies do not submit enough filings or have the consistent communication with the Departments of Insurance ("DOI"s) to gain the expertise needed to handle certain states without consulting an expert.
If you work for a large insurance company, you may have a pre-filing meeting with the DOI to discuss your filing. This allows you to obtain some feedback on potential concerns that the DOI may have on the proposed rates and forms, but this is not a comprehensive review, and you may often run into DOI objections during the filing review process that could have been avoided with additional insight on the state's requirements. Adding an expert review of filings prepared by your company is a "must have" to achieve timely approvals in key states.
Below we provide greater details on the benefits achieved through an expert review of your filings by an actuarial and insurance consulting firm with extensive state filings experience.
Benefit #1: Increase the likelihood of proposed rates and forms being approved
It is not unusual for companies to receive filing objections from state DOIs that request changes to the company's proposed rates and forms. If a company does not have a full understanding of the options that will satisfy the DOI's concerns, it may make undesired revisions to the product in response to an objection.
Our actuarial consultants worked recently on a management liability filing in California that used range for rates and rating factor. The DOI had concerns about the subjectivity of the ranges, which may lead a company to eliminate the ranges and use specific rates/factors. Our actuarial consultants were able to assist the company in providing a solution that kept the ranges and was acceptable to the California DOI.
Whether it is to ensure a company obtains its proposed rate change or to recommend changes to the company's rating plan to achieve the company's goals, a review by an actuarial consultant and an insurance product development expert can have a positive impact on a company's bottom line.
Benefit #2: Ensure filing complies with DOI requirements
While each state has laws, often there are DOI positions and interpretations, which are not published, and companies learn about them after the filing and during the DOI's review. Not knowing this type of information could negatively impact a company's filing. For example, New York disapproves filings without the opportunity for the company to respond when filings are substantially out of compliance with state requirements. During 2021, the New York Department of Financial Services disapproved 19% of submitted filings and another 8% of filings were withdrawn. New York is not the only state that takes this approach.
The Florida Office of Insurance Regulation is often known for disapproving commercial lines form filings that are not compliant with the state requirements. For auto policies (both personal and commercial), New York has unique coverage requirements that must be reflected on the declarations page. Even if a company uses a bureau template, a state-specific version is generally needed to avoid a series of objections pertaining to the format and contents of the declarations page.
Having an expert review from an actuarial and insurance consulting firm with regulatory compliance services can help companies avoid the dreaded disapproval letter.
Benefit #3: Identify potential DOI objections
While obtaining filing approvals without any DOI objections is unlikely in some states, the ability to identify potential objections will allow companies to address concerns prior to submitting the filing. Not only does this reduce the number of objections received during the state filing review process, but it also provides companies the opportunity to address items that may lack the appropriate support or may raise additional questions from the DOI.
By having an expert review, the company can identify potential objections and either address them upfront or be prepared for them. Many companies are surprised when they receive objections on California filings questioning items that were previously approved in a prior filing and are not being revised in the current filing. For rate and rule filings, the California DOI requires a complete manual with each filing and will review the entire manual – not just the proposed changes.
Benefit #4: Improve relationship with the DOIs
Although DOIs will review each filing independently, the DOIs will remember companies that consistently submit filings not in compliance or lack appropriate support. For frequent violators, the DOIs may outright disapprove the filing without sending an objection letter. The DOIs share information within its various operational areas as well as with other DOIs. This information can often lead to a market conduct inquiry, especially if the concern is related to noncompliance or may have an impact on the consumer. When a company submits a complete and compliant filing, the return on investment may lead to a quicker review by the DOI.
With many of the DOIs experiencing staffing shortages, any assistance companies provide to reduce the time that the DOIs spend on reviewing filings will be appreciated by the state.
Benefit #5: Reduce the time to approval
When companies are submitting rate filings, the premium impact of the changes could be in the millions, so reducing the time to approval could have a significant impact on the company's bottom line. In 2022, the average time to approval for California on a rate filing is 337 days (median: 264 days) and a new program filing is 207 days (median: 209 days).
When companies have their filings reviewed by actuarial consultants and state filings experts, it allows submission of a more compliant filing with the proper supporting information and may result in the filing being approved quicker. Another benefit of engaging these experts is that they could help companies navigate filings through the DOI in the most efficient manner possible.
Need an expert review of your filings?
Perr&Knight is a leading provider of actuarial, product design and state filing services to insurers. Our actuarial consultants, product design consultants and state filings experts are very familiar with all the filing requirements in each state – especially the states where insurers struggle the most.
Please contact us if you need an expert filing review.