Managing State Filings Just Got Easier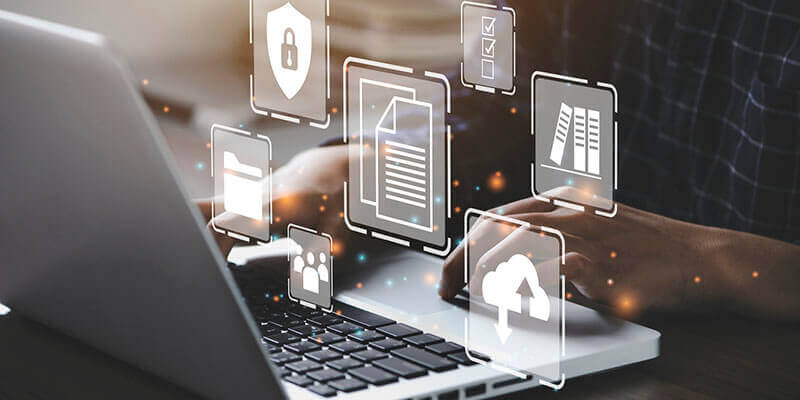 Updating and tracking filings in the System for Electronic Rates & Forms Filing (SERFF) has always been a tedious, time-consuming process for state filings departments at insurance companies. Manual data entry runs the risk of human error and creates the potential for information loss. Both of which can slow the filing pace or set the whole process back to zero with a disapproval.
When Perr&Knight introduced our proprietary StateFilings.com software in 2015, we knew the ability to submit and track filing information from a single, real-time cloud-based platform would save state filings teams a significant amount of time and guard against the minor errors that can negatively impact approvals. For years, companies were manually downloading filing documents from SERFF, entering the filing details into their state filing management system, and sending out filing status reports to interested parties. Those days are over. All of this has been automated through StateFilings.com. Filings departments have been freed to dedicate more time to addressing DOI requests and objections, which helps speed up the time to approval for filings and has a direct impact on a company's bottom line.
Two-way communication with SERFF is here
Though the initial version and subsequent updates of StateFilings.com was a massive time-saver and a huge help for state filings departments, there was just one piece missing: the system only worked in one direction. Filings departments could use StateFilings.com to monitor information coming from state Departments of Insurance (DOIs) but initiating new filings and uploading information to SERFF still required lengthy manual processes on SERFF's cumbersome website. Now, we are excited to say that the 4.0.0 release of StateFilings.com has solved the communication challenge by enabling two-way exchange functionality with SERFF. This update streamlines the filing process for insurance companies even further.
StateFilings.com's recently launched system upgrade uses a two-way API to push data into SERFF, so users are no longer required to access the SERFF website directly. Instead, the entire scope of state filings management can be handled on a single platform via a streamlined, intuitive interface.
A recap of StateFilings.com's capabilities
As mentioned above, we developed the StateFilings.com software to accelerate the filing process by streamlining workflows for insurance company state filing departments. Because we used this software internally for many years before licensing it to our clients, we knew the platform provided measurable value.
In place of the time-consuming manual processes most state filing departments relied on, our software harnesses the power of technology to manage and automate many mundane (but crucial) state filings tasks. Here are some of the system's key features and benefits:
A cloud-based system enables 24/7 access
User-level security and role-based permissions protect sensitive data
Filing management (including status)
Objection and response library
Forms libraries for document management
Real-time information updates
More useful features
This year's upgrades to StateFilings.com build on all the features and functionality above, further streamlining the filing process. Here's how:
Work while SERFF is down
Users can continue to access and review filings, even if SERFF experiences problems.
'Note to Reviewer' improvements
Users are now able to submit notes to DOI reviewers en masse across multiple filings and projects. Editable temple language ensures consistency and cuts down on time spent drafting emails.
Filing cloning ability
Users can create a single countrywide draft and with one "save-as" clone for all 50 states, instead of one by one. When submitting to more than one state, generating multiple clones of one filing with a single click eliminates the repetitive process of filing initiation.
Scheduled item template enhancements
Create and update your scheduled item templates for each project and then save time by applying a template to multiple filings at once instead of having to import the template into each individual filing.
Developed specifically for insurance companies
The SERFF system was a major industry breakthrough for insurance companies who were accustomed to filing paperwork via mail or fax. However, as times have changed, state filings departments have increased the demand for a streamlined, user-friendly experience that mimics many of the other digital tools in the modern office suite.
We applied our decades of experience providing insurance support services for products in every line of business to develop a straightforward but powerful tool based on the realities of companies' state filing department workflows.
The updated StateFilings.com is the latest advancement to accelerate the filing process, enabling insurance companies to be more efficient with their time and more cost-effective overall.
Interested in learning more about what StateFilings.com can do for your business? Schedule a demo today.