Guidelines for Filing Program Business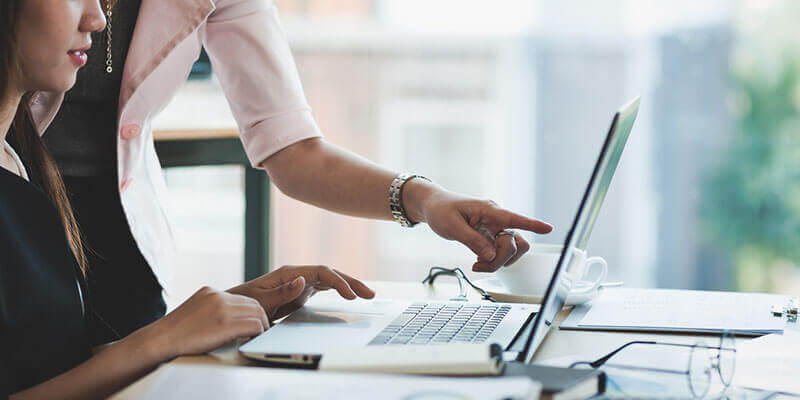 Insurance carriers have become more and more interested in writing "program" business over the recent years. In addition, many carriers only have a single carrier to work with, at least at the onset. Every carrier writing program business wants to have as much flexibility as possible to continue to add new programs and program administrators. Based on the experience of our actuarial consulting and state filings experts with various Departments of Insurance ("DOIs") across the majority of lines, we describe below the most efficient way to set up nationwide filings and minimize the possibility of material compliance concerns.
What is program business?
According to the Target Markets Program Administrators Association, Program Business is defined as insurance products targeted to a niche market or class, generally representing a book of similar risks placed with one carrier. The administration of the program is done through Program Specialists, often referred to as program administrators or managing general agents ("MGAs"), who have developed expertise in that market or class. Although administrative responsibilities are negotiated between the Program Specialist and carrier, the responsibilities of the Program Specialist include underwriting selection, binding, issuing, billing, and oftentimes marketing, premium collections, data gathering, and claims management/loss control.
Bureau "Base" Program Filings
For the standard commercial lines, program business typically uses Insurance Services Office ("ISO") or other rating bureaus for loss cost/rates, rules, and forms, but program business can be more than the standard commercial lines and can span across almost all Property & Casualty lines of business.
Some carriers choose to set up a "Base" program (usually for commercial lines) that any program administrator can use. For example, a Base program, such as commercial general liability, might adopt all the bureau loss costs, rules, and forms. There is no need to make a filing that is specific to a single program administrator or target market/class of business. This gives the program administrator the ability to start writing immediately rather than waiting for program filings to be prepared, submitted, and approved for their specific program.
According to our actuarial consulting experts, the Base program generally has rating flexibilities such as multi-tiering and a schedule rating plan, so the carrier can appropriately price the various markets and classes of business written by the carrier's program administrators. If there are specific rates and forms that are required for a target market or class of business, the carrier will prepare and submit filings for these program-specific rates and forms. Generally, these are miscellaneous items that can be added on to the Base program and are simpler / quicker from a state filings standpoint compared to one with a complete program.
One of the drawbacks of the Base program filing approach is that changes have the potential to impact all program business. If a carrier is adopting an ISO loss cost change, one of their program administrators may not want to adopt the loss cost because of the impact on their specific niche market. Under this scenario, the carrier may file an exception in the Base program and carve out this specific market by having independent loss cost or rates for the impacted class of business. For the Base program approach, every time the carrier is filing a change to the Base program, they need to assess the impact on all their program business.
Program Business Filings
Rather than have all the program administrators use the same Base program filing, a carrier may elect to file each program separately. If a carrier chooses to also file a Base program, the program business filings are typically underneath the main Base program. This means that eligible risks are written in the program business filings and other risk are written in the Base program. The program business filings and the Base program filing are independent of each other in terms of bureau loss cost, rules, forms and company exceptions. When carriers have program business filings, they generally give the program business filing a special program name, like "Small Contractors Program", with distinct eligibility guides to distinguish it from other programs the carrier may already have in place.
Under the program business filing approach, new program filings (rates, rules and forms) are needed for each new program administrator and it takes longer to get the program to market. However, our actuarial consulting experts have stated that structuring it this way makes the process much cleaner for rate revisions and program changes as no program filing is connected in any way to another under the same line of business.
Having your program filings connected to the Base program, although it can be done, generally causes issues. First off, many DOIs do not permit references (or links) to another program which makes tracking of these "links", and lack thereof, difficult from a compliance perspective. In addition, if you make a change to the Base program, it could impact all linked programs which could potentially result in the same drawback mentioned for Base program and the change may not be desired by all program administrators.
Concerns with overlapping programs
Based on the experience of our actuarial consulting experts, multiple states have issues with a single carrier having multiple programs under the same line of business that could potentially offer the same insured different premiums for the exact same coverage. Many times the argument is made that these "programs" are independently run by separate management teams, so there is no insurance offering to the same insured by the same individuals. This argument does not always work and is problematic in California along with some other states. In addition, there are some states, such as California, that take this one step further in that no program can overlap within an entire insurance group, not just the individual carrier. When writing multiple programs for the same line of business under a single carrier, there are typically a few ways to differentiate programs in order to not run into state filing issues, which include the below.
Mutually exclusive underwriting guidelines
You are permitted to have multiples programs in all states if the underwriting guidelines are mutually exclusive, meaning no exposure overlaps between any approved program. For example, you could have a long haul trucking commercial auto program and a public auto commercial program, or from a personal lines standpoint, you could have one program that requires a usage-based insurance ("UBI") device connected to the vehicle that tracks mileage, speed, breaking, etc. which impacts the driver's premium and a regular program that does not have a UBI device requirement.
Material mandatory coverage differences
Multiple programs with similar exposures may be allowed to the extent that the programs have material mandatory coverage differences. For example, you could have an HO-5 (Comprehensive Form) homeowners program and an HO-3 (Special Form) homeowners program, since an HO-5 program is meant to be more expensive because the policy form is much broader than the HO-3 policy form. Issues can arise if the HO-5 premium is lower than HO-3 for the same risk. Additionally, if an applicant is eligible for both programs, the carrier must make both programs available to the applicant.
Different Distribution channels
Carriers may use distribution channels to differentiate programs, which include commission-based programs written by independent or captive agents and direct programs, with no commission, which are often sold on the internet.
Multiple Carriers
If an insurance group has more than one admitted carrier, the same, or similar programs can be filed under each carrier with none of the above issues occurring, except in a few states, based on our state filings experience. As was mentioned above, there are some states that look at the entire insurance group, not just the carrier.
Workers Compensation Issues
This line of business is different than other lines. In most states, due to statutory or other requirements, carriers may only have one program and must offer the same rates to everyone for standard (guaranteed cost) business. Therefore, a carrier that might have multiple commercial auto programs under the same carrier, can only have one program for workers compensation. In some jurisdictions, carriers can file to enhance the bureau rating structure, vary the rates offered within their single program, and individually rate certain qualifying risks.
Do you need guidance on maximizing the number of programs you can write under a single carrier in your personal or commercial lines rating plans? Our actuarial consulting and state filings experts at Perr&Knight are here to help.