What You Should Know About Accident & Health Data Call Reporting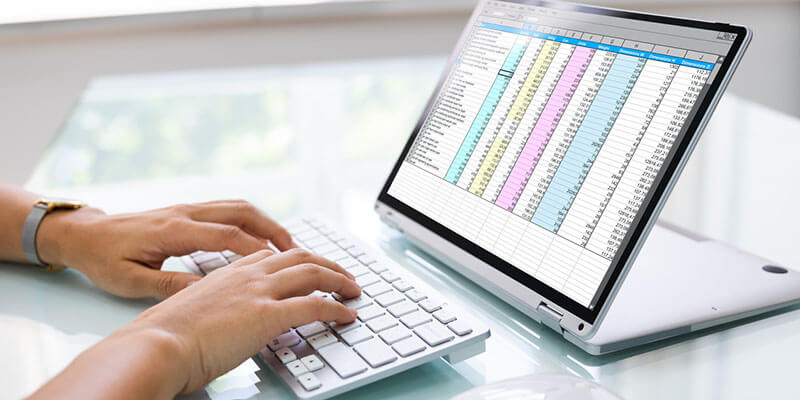 By: James A. Vallee, FSA, MAAA
Property & Casualty ("P&C") companies entering the Accident & Health ("A&H") marketplace often have questions about reporting policy, premium and claims data. It makes sense: as mandated by the NAIC, admitted P&C insurance carriers are required to submit data for statistical reporting for various commercial and personal lines products. However, though product filing requirements for P&C and A&H are similar, reporting premium and claims data is very different.
Here are answers to some of the most common questions our insurance data services experts receive when working with insurance companies looking to start offering supplemental A&H products as part of their portfolios.
Who are the statistical bureaus that monitor A&H insurance products?
Unlike P&C, there are no statistical agents or rating bureaus that require data to be reported for A&H coverages. Insurance companies with admitted P&C products must submit statistical data in greater frequency and detail to a bureau based on the specific line of business, such as ISO and NCCI. A&H doesn't have the same requirements.
Certain lines of business like major medical (including stop-loss) and Senior market products (e.g. Medicare supplement, long-term care, and medical stop-loss) do have some reporting requirements, but it's a much lighter lift with much less granularity than what must be captured for P&C coverages.
In addition, some states do issue data call requirements, such as California's covered lives and Alaska's yearly health insurance survey. Other states, like Washington, often have ad hoc data calls. Therefore, depending on where your insurance company conducts A&H business, you should be prepared for some data reporting requirements.
How to prepare for ad hoc data calls?
Preparing for potential state data calls means staying on top of tracking basic information, such as the number of policies and the amounts of written premiums and claims. Tracking this information throughout the year will ensure that you are ready with the required current data in the event of regulators' published and ad hoc data call requests.
What are the statutory financial reporting differences for A&H?
When it comes to statutory reporting the Yellow Book's annual blank, the Type of Insurance ("TOIs") under which A&H products are filed do not match up to the Annual Statement Lines of Business like the P&C TOIs do. So, it's not obvious where they should be reported. In general, A&H products need to be reported based upon market (Group vs. Individual) and policy renewability provision. To report the financials accurately for A&H products requires a depth of understanding these products.
How can Perr&Knight help?
We have an insurance data services team comprised of experienced actuaries and data analysts who have been helping P&C clients successfully manage complex reporting for decades. When P&C clients want to move into the A&H space, they often voice concerns about reporting and are surprised that the requirements are much less stringent than those to which they're accustomed. Perr&Knight's A&H product development expertise and data reporting makes us perfectly suited to provide the clarity your company needs to feel confident about meeting A&H data reporting requirements.
That said, there's no substitute for basic data modeling, tracking and governance. Implementing a framework and best practice to capture and keep baseline data up to date throughout the year is not only smart preparation in case of an ad hoc A&H data call, but it's also just good business practice.
Our experienced insurance data services team can help make your A&H data reporting seamless. Contact Perr&Knight today.