A New Wave of Insurance Products – Protecting Digital Assets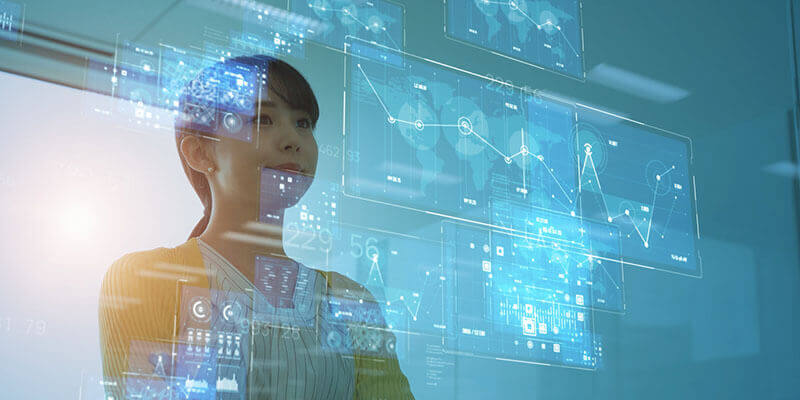 A little over 100 years ago the steel, oil & gas, and mining industries represented over half of the assets of the top 50 largest companies in the United States. Companies such as U.S. Steel, American Telephone & Telegraph (AT&T), Standard Oil, and Bethlehem Steel dominated the corporate world. What made these companies unique and valuable was that they were large manufacturing entities that owned hard assets such plants, machinery, inventory, storage facilities, phone lines, etc. These companies sought insurance coverage to protect these hard assets in the form of traditional insurance coverages such as commercial property, inland marine, machinery/equipment, etc.
Fast forward 50 years and industries such as technology, telecom, and film, along with oil & gas, now make up over 50 percent of the assets of the top 50 largest companies in the US. It's also the first time companies in the medical industry have begun to make their way onto this list. Another shift takes place when the assets of these large companies start to become 'softer'. Intellectual property begins to make its way onto the balance sheets of these larger firms. The film and medical industries were largely able to protect their assets through copyright and patent laws. Additionally, most telecom and technology firms still manufactured hard assets such as computers and phone lines. As such, the insurance industry remained largely unchanged in the coverages that were offered.
After the turn of the millennium, there is a significant change in the makeup of the top 50 list. The largest industries are now led by technology, financial services, and medical companies. Interestingly, the steel industry, which was by far the dominant industry in the early 1900s does not have a single company in the top 50. Now, five out of the top six firms are technology companies, but unlike their predecessors, today's tech companies' main assets include intellectual property such as software and data; otherwise known as digital assets. A digital asset is anything that is stored digitally and is uniquely identifiable that organizations can use to realize value. Examples of digital assets include consumer data, documents, audio, videos, logos, slide presentations, spreadsheets, and websites.
Unfortunately, the insurance industry hasn't caught up with the ever-changing landscape of protecting companies' digital assets. Crime coverage protects assets that are held by a custodian or investor, while cyber insurance covers first-party losses and third-party liability associated with system failure events, network security, and data privacy. However, most of these policies do not cover the actual loss of data or access to the data. For companies looking for coverage in the emerging digital asset space, it can be challenging to find reasonable insurance capacity at affordable pricing.
At Perr&Knight, our insurance product development experts have designed, developed, and supported numerous products for unique and debutant industries. Our clients have received approvals and started writing numerous products in practically all states. We can assist with actuarial rate and rule development, as well as drafting and reviewing policy language. We also offer compliance services such as licensing and filing work. If you are thinking of expanding into offering a digital asset protection program, please contact us today to discuss your strategy.
The digital asset insurance world is still uncharted territory with a lot of work to be done. However, if you take your time and proceed carefully, you'll be in the best position to break in early to this market opportunity. Refer to our "From Concept to Reality" brochure for tips on navigating the successful launch of your new insurance products.
Source: https://www.forbes.com/sites/jeffkauflin/2017/09/19/americas-top-50-companies-1917-2017/?sh=2ae1292e1629