Six Ways Experts Smooth the Transition to a New Policy Admin System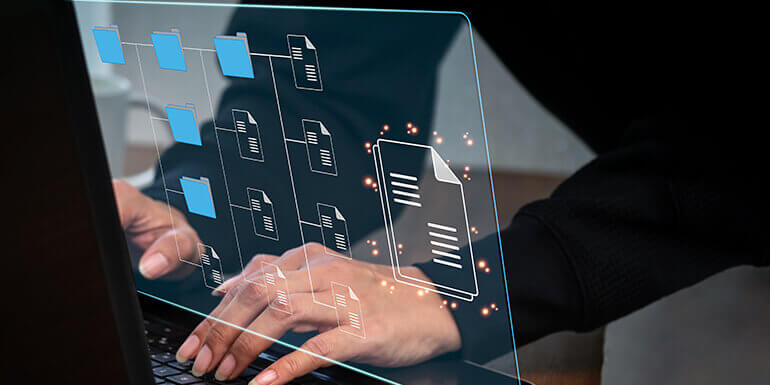 by Scott Whitaker and Bob Cericola
An aging policy administration system may prohibit your organization from reaching its full potential. Functionality limitations, the inability of your system to keep up with new products and terminated support for older systems all stifle productivity and may force your teams to rely on complicated workarounds that fail to hold up against regulatory scrutiny.
Switching to a new policyholder system creates opportunities to elevate efficiency, improve accuracy, and increase profitability. However, failure to adequately prepare may inversely lead to problems such as inaccurate ratings, incorrect forms or versions of forms, delays in implementation, rework and staff frustration.
Unfortunately, your system vendor's implementation team may only get you so far. Yes, they possess deep technical expertise and know the software inside and out, but they often lack the depth of knowledge on insurance-related specifics and regulatory requirements that can cause trouble in the future.
Instead, consulting with experienced insurance technology and compliance experts helps your organization sidestep the common pitfalls that delay launch and cause budgets to be exceeded.
At Perr&Knight, we have developed robust operations and technology consulting and product design departments to help insurance companies manage digital transformation more smoothly. Here's how we help our clients successfully transition to a new policy admin platform.
Clarify system requirements documents
A clear understanding and comprehensive documentation of your filings and implementation rules enables us to develop a plan for the appropriate configuration for your new system or to conduct an internal audit.
The complexity of defining requirements and upfront configurations varies greatly depending on whether you use a rating bureau program, an independent/proprietary program, or a mixture of both (which is common for some commercial programs). Clear and complete documentation defines the impact of forms, rates, and rules to your new product, ensuring the new system functions correctly for your organization.
A precise requirements document means everyone can operate from a shared roadmap. Our insurance technology consulting experts put together a comprehensive requirements document, surfacing and addressing any gaps in the process. The more information we have upfront, the better equipped we are to help you succeed.
Vendor selection consulting
Determining which platform best suits your needs is not always straightforward. Unfortunately, different solutions do not offer apples-to-apples comparisons, leaving you to parse through the details of various platforms to determine if they will be suitable to handle your requirements. What you don't know that you don't know may reveal itself after you have selected a vendor and implementation is well underway.
Consulting with insurance technology specialists before deciding on a vendor provides peace of mind. We dig into the details on your behalf, asking vendors pointed questions about your unique business requirements to ensure the proposed solution delivers the highest ROI.
Correct configuration of the new platform
This sounds like a given, but insurance companies often fall into this trap. Third-party vendors hired to manage the transition often lack deep experience in regulatory compliance. Because every state has subtle but important differences in reporting requirements, working with experienced insurance technology consultants ensures your new system is configured to meet compliance standards in every jurisdiction your organization does business.
Too many companies begin implementation and are confronted with a harsh wake-up call when the output is not what they expected from their new policy admin system. But front-end configuration drives the back-end data sets. Therefore, when configuring your new system, we consider the regulatory compliance demands required on the back end. At Perr&Knight, we have extensive forms, rate, rule, and regulatory compliance knowledge and the technical expertise to ensure your output is accurate.
Rating bureau data extracts that are mismatched with expectations are one of the signs of a problem with the new system. Unfortunately, we have seen these errors take insurance companies by surprise when suddenly facing a complaint, data call, or other regulatory inquiry. Of course, reactively remedying misalignment is always possible and often increases costs and delays implementation. Being proactive is preferable, more economical, and allows for a smoother and more timely implementation.
Make sure data is compliant before migrating to the new system
The data you input into your new platform has significant downstream implications. Data input into the policy system feeds forms, claims, statistical reporting, and so on. Inaccuracies in your input can quickly cause data drift that will negatively impact reporting, exposing your organization to increased regulatory attention, especially if the state(s) where you operate issue a data call or request for more information.
Too many companies shift their data over to a new platform without taking the time to determine whether their data is still "good quality." Taking the time to make sure your input is compliant before migration saves the expensive time drain of trying to clean up data after the transition. Our insurance data specialists can conduct a full audit of your data to evaluate compliance before migrating to your new system.
Schedule a mock market conduct exam
With so many variables in play, a current assessment ensures your existing policy admin system and data are correct and ready for your new system. As part of our Compliance Operations Assessment & Training (COAT) services, Perr&Knight's compliance experts evaluate rates, rules and forms produced from the current system.
Determining whether your existing policy admin system is accurate before switching to a new platform is a small upfront investment that pays off significantly down the line. This assessment protects you from unplanned and expensive updates to your new system, after all your data has been input and policies have been issued. In addition, it reduces the likelihood of consumer impact (e.g., confidence), unnecessary financial impact (e.g., interest due) and brand reputational harm.
Get ahead of the issues by partnering with experts
Trusting insurance technology experts like Perr&Knight during the planning phase is the most cost-effective way to manage a successful transition. Not only can we surface and address your current platform's shortcomings, but we can also outline a plan to correctly configure your new system and ensure your existing data is clean and compliant before migration. That said, if you find yourself facing unexpected difficulties at any time during an implementation, we can always apply our insurance-specific technology expertise to help you get back on track quickly and cost-effectively.
Switching to a new policy admin system will always be complicated but partnering with experts means it doesn't have to be a headache.
Contact the insurance operations and technology specialists at Perr&Knight today to discuss how we can help you make change more manageable.