The ABCs of CRM: Customer relationship management for insurers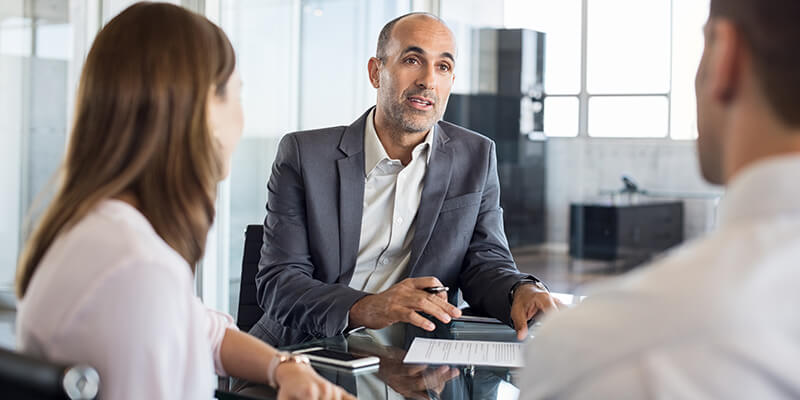 Introduction
In today's competitive insurance landscape, executives are faced with an even more demanding consumer environment to measure up against. Customer acquisition and retention can be linked to the internal inefficiencies that prevent firms from reaching their true potential in achieving customer satisfaction. One such way in which insurers and brokers are addressing this challenge is through the implementation of a customer relationship management solution (typically referred to as CRM) within select business units or across the entire enterprise. CRM provides tools to manage prospective and existing policy holders and allows organizations to most effectively communicate with and sell to customers.
For example, Allianz Insurance, a UK based commercial insurance business achieved tremendous results through a deployment of Salesforce CRM.
Allianz was managing relationships with 2,000 brokers at a local level using fragmented sales and relationship processes across 12 UK offices. The company's goal was to increase profitability, streamline operations to make better use of sales resources, and strengthen their relationship with the broker community. The company deployed CRM to 350 of its employees (across a number of disciplines including Broker Relationship Management, Quote New Business, and Development Management) creating a single, near real-time view of business insurance target audiences.
Using the CRM the organization was able to create a broker relationship dashboard spanning key topics such as call planning, meeting minutes, actions, the status of large cases, quotes in the market, net and gross strike rates, new business prospects and a scoring system which manages customer satisfaction reporting. Management was provided with timely insight into sales performance and forecasting, while the customer and broker facing sales force was armed with tools to help them more effectively sell. The results of implementing the CRM improved the net strike rate for underwriters wrote by 17.4% compared to what it was the year before and the gross strike rate for Business Developers improved 10% from the 12 months previous.[i]
This article provides an overview of CRM and the success it brings to sales and marketing organizations. Readers will also find a set of guidelines for selecting a CRM vendor and conducting a successful CRM deployment.
Deconstructing CRM
Customer relationship management is an enterprise application that provides a 360 degree insight into the customer or prospect and aligns that information for greater results with sales, marketing, and service and support operations. CRM applications can be utilized by all levels of an organization, across various activities such as:
Executive Management: CRM can provide executive management with timely access to key performance indicators (KPIs) through dashboards, providing opportunity to more rapidly measure an organization's operational effectiveness and make modifications to rapidly achieve the greatest results.
Sales Effectiveness: Sales teams benefit from CRM with improved prospecting tools, automation of approval processes for quoting, tracking net new policy sales opportunities, monitoring sales attainment goals, call logging, reminders, and access to existing policy holder coverage; providing opportunities to up-sell and/or cross sell complementary services and coverage.
Marketing Campaign Management: Marketing teams leverage CRM for improved management of marketing campaigns in terms of planning, execution, lead ranking and qualification, and measuring effectiveness in terms of net new policies sold or increase in premiums.
Analytics and Trending: All levels of an organization benefit from analytical tools that can be used across the organization to measure sales, marketing trends, and organizational performance.
Call Center Productivity: Telesales and customer service teams can leverage CRM to manage call center prospecting, call scripting, knowledge management, and incident/claims management, while linking the results of efforts directly back to the policy holder or prospect.
Mid-Level Management: CRM provides mid-level management with real-time access to monitor department performance, sales forecasting, and territory management.
The following sections provide targeted insight into the advantages CRM provides for sales and marketing organizations through further explanation and case studies.
Sales Productivity
Historically, organizations have managed their sales processes using decentralized tools – teams often work with their own disparate lists of customers, prospects, and associated deals using a concoction of sticky-notes, excel spreadsheets, and personal "black books." This typically stems from the lack of a uniform sales process and an absence of executive support for a single means of communicating the prospect-to-policy sales process leading to the following challenges:
The inability to achieve accurate sales forecasting
Poor visibility into sales efforts across an organization
Ineffective lead routing/distribution practices
Few quantifiable performance metrics based on individual and team productivity
Reliance on individual sales talent
Exposing risk to lost sales and customer/prospect data when a producer or agent leaves
CRM can revolutionize the way sales teams approach the sales process, centralize data, and improve productivity. Solving these challenges can help introduce new opportunities for more effective selling and improved internal communications.
Standardized Sales Process
Successful use of CRM for sales requires the creation of a set of standardized sales processes throughout the organization, which in its own right streamlines and standardizes the prospect-to-policy process. It creates a system of selling – typically including stages such as prospect acquisition, qualification, needs analysis, quote generation, negotiation, contract signing, and finally up-selling/cross selling – which makes an organization less reliant on the abilities of star producers and agents and more reliant upon a sales system that can help the entire team sell more effectively.
A standardized sales process also creates a common vocabulary about selling, which provides more accuracy in identifying the true stage of a sales initiative rather than anecdotal feedback such the client is interested or they are going to buy. The system also provides a series of stages, steps, and activities that should be followed, and allows for management to monitor individual success more closely. These metrics can be used internally by management to rapidly identify areas of weakness and provide coaching where appropriate.
Producer/Agent Effectiveness
Perhaps one of the most compelling reasons to leverage a CRM for your sales organization is the increased level of productivity and awareness achieved by front line sales troops. The CRM tool acts as the producer or agent's desktop, offering automation trivial tasks, and provides rapid access to the information they need to sell effectively. Typically, CRM provides a number of tools to this group including:
Global search tools to access account, contact, and policy information and communication history
Lists and calendars of upcoming and past due tasks and events
Reminders of upcoming tasks and events (calls, meetings, quotes, renewals, etc.)
Standard email templates sent manually or automatically based on events (renewals, claims, policy coverage, etc.)
Access to company and insurer collateral in electronic format
Tools for quoting and managing internal approval processes
Dashboards to monitor trending and attainment toward goals
Figure 1: Sample dashboards
Comprehensive View of Sales Efforts
The CRM is the defacto location where producers and agents track and record sales related activities. In addition to providing a centralized location to access contact information, demographic, and psychographic information about a client, it creates a means for producers and agents to track the current stage of a sale and related activities such as meetings, phone calls, quotes, reminders for next steps, and historic policies sold. Such a tool creates an environment where greater organization and productivity can exist for any one agent or producer, as well as the entire team. It also develops an environment where prospects gravitate to producers whom understand their personal needs and genuinely want to find a solution together.
In addition to providing a producer or agent with an historic view about their interactions with a customer, CRM also enables sales team members the ability to share information and collaborate. For instance, a producer may review all historic sales activity for a particular prospect the brokerage is targeting to provide specialty insurance and find that the client has purchased general liability insurance from the firm in the past. Reviewing the notes and history on the account, the producer may find that the client decision maker for all such sales efforts is the CEO, and modify the sales approach to ensure that all efforts include the CEO – so as to maximize sales effectiveness (i.e., not spending time pursuing dead-end discussions). The producer may also locate other producers with involvement in past sales efforts with the prospect and recruit them to provide guidance.
Utilizing CRM to track past sales efforts also provides ability to view current coverage, and creates up-sell and cross-sell opportunities for different lines of insurance.
Performance Indicators and Forecasting Tools
Leading CRM applications offer sophisticated reporting and analytics tools that provide meaningful analysis of the customer and sales data housed within the CRM database. Such tools provide the ability to slice and dice data, and identify customer and sales performance trends across all levels of an organization.
CRM users can track KPIs at the individual and group levels, or view department and/or corporate performance, often in near real-time. Common metrics tracked are policies sold, conversion rates, productivity metrics such as number of calls and/or appointments and sales pipeline, although most CRM analytics tools can be configured to track any data-points for which data is collected.
One of the most powerful reporting tools CRM provides for sales teams is insight into the stage of sales within the pipeline and revenue forecasting. By analyzing each open sales initiative, the potential value of the premium, the current stage of the sale in the sales process, and the expected sale date, the CRM can generate forecasts providing insight into expected policies sold over time and predict income months or years into the future.
Figure 2: Sample dashboards
Prospect Distribution and Territory Management
As marketing campaigns, personal networking, and other prospecting generation activities cultivate new sales opportunities, traditional means of acting on prospects can be slow, and in some cases prospects fall through the cracks and are simply never contacted. CRM typically provides a means for rapidly entering prospects into the system, and automating the prospect distribution and follow-up process.
Many firms setup rules to route prospects based on geography, expected premium size, a previously determined account manager, line of business, or simply an equal distribution of prospects to all producers or agents. Whichever approach is adopted, CRM provides the ability to rapidly engage a prospect to begin an active dialog with the sales team, increasing the opportunity to provide new coverage.
Sales Data Security and Risk Mitigation
Insurance organizations invest heavily in producers and agents to generate top line revenue and often put this investment at greater risk than is required. Sticky notes get lost, spreadsheets and little black books maintained by individual sales resources travel with the sales resource when they leave the organization to pursue other endeavors. Whatever the medium, sales organizations put themselves at risk when producers take client lists with them and do not leave the sales data behind for the organization to continue to pursue.
Leveraging CRM across the organization provides control of the data and the tool set to allow or restrict access as appropriate. CRM enables the creation of scheduled backups of all information – a critically important element of disaster recovery and risk mitigation planning.
Case Study
The impact of Keenan and Associates' introduction of CRM is described in the following case study:
Keenan and Associates, the largest privately held insurance brokerage and consulting firm in California faced challenges in providing pipeline and sales opportunity visibility, a central repository for contact and lead data, and more accurate reporting. The company wanted greater coordination between sales teams in multiple divisions, and between sales and customer support. Keenan's employees relied on a number of independent databases to run their sales operations
The broker selected a CRM solution and deployed it to 110 employees in sales and support roles enabling them to have consolidated insight into sales activities and productivity.
Management now has complete pipeline and opportunity visibility, enabling the firm to generate reports encompassing all sales activities for more regular tracking of opportunities, and has new tools to share product information and perform commission calculations. Additionally, sales and support are more tightly integrated, allowing the teams to share information for their joint advancement.[ii]
Marketing Effectiveness
By introducing CRM into the marketing organization, marketers too can greatly benefit by improved productivity, more accurate insight into campaign performance, and the ability to more closely monitor customer trends. CRM deployed for both the marketing and sales organization helps to jointly align the departments and fosters improved communication and results.
Some of the challenges marketers are regularly faced with include:
Challenges obtaining a single view of a customer when information is spread across multiple systems
Managing the execution of and quantifying the effectiveness of marketing campaigns
The lead handoff process; specifically the lack of follow-up by the sales team
Monitoring tastes and/or buying trends within the client population
The following sections elaborate on the ways in which CRM can help to overcome these challenges and create new opportunities.
Customer Insight
By providing a single view into customer tastes and behaviors, CRM provides a powerful tool for marketers to identify trends in the entire customer population or a specified segment. Marketers may for instance identify trends that can be used to create new opportunities to up-sell or cross-sell related coverage, demand for new product, and leverage this information to develop new product or campaigns. Most CRMs provide reporting and analytic tools that can monitor macro trends or more micro events that can be used to establish a performance based culture.
Campaign Execution
Leading CRM providers offer tools that aid the marketer in the execution of marketing campaigns. The most basic offerings provide the ability to create lists of campaign members (i.e., the recipients of the marketing message), set parameters to execute a campaign, and measure the success of the campaign outcome. Typically campaign performance is measured by the percent of responses and most importantly net new premiums. Such tools can help marketers to determine success or rapidly identify underperforming campaigns to make quick adjustments.
More advanced CRM solutions can also assist with campaign execution. The following list provides select samples for the types of campaigns CRM is typically use to execute:
Telesales/Telemarketing: CRMs can help to create targeted lists of individuals and assign such lists to telesales and/or telemarketing teams for calling. CRM will also facilitate that the outcome of the call is recorded and the appropriate next action is queued and assigned to the correct person.
Print: A number of CRMs can be integrated with internal or on-demand print providers, making it possible to conduct mass or targeted print campaigns directly from the CRM. Tools typically provide for immediate delivery or time based delivery to nurture targets. Typical examples may be monthly newsletters, personalized meeting reminder or follow-up notes, policy expiration reminders, personalized anniversary or birthday cards.
Email: CRM's are typically highly integrated with email capabilities, allowing the marketer to create approved email content, send content to the most relevant targeted segments, and track the performance of each email sent – including delivery rate, email opens, and email link clicks. The actions taken by each recipient can be recorded by the CRM and automatically schedule the best appropriate next step.
SEM: Search Engine Marketing is the growing trend of purchasing online advertising or search engine placement based on certain keywords or topics. A number of CRMs have integration with popular SEM providers, providing a centralized system to manage such advertisements and manage performance at the macro (campaign) and micro (relating campaign effectiveness to any one lead or sale) levels.
Social Media: With the rise of social media, CRMs are becoming increasingly integrated with popular social networking sites such as Facebook, Twitter, LinkedIn, and a growing list of others. Such integration with CRM provides opportunities to monitor online discussions about brand perception, product demand, and the opportunity to communicate marketing messages with a rapidly growing and highly targeted audience.
Prospect Development and Qualification
CRM solutions help qualify prospects and drive the appropriate next steps. As prospects are generated, CRM enables prospects to be entered into a single system for further development and qualification. Many organizations using CRM today will establish a rating system to quantify the readiness of a prospect to purchase (based on demographic, psychographic, and behavioral data such as email opens, campaign responses, phone calls, visits to websites, etc.) and hand the most qualified prospects to the sales team.
Other prospects that are less qualified remain in the prospect queue for further development and/or qualification. CRM helps to identify such less qualified prospects and continue to nurture them by sending follow-up emails or mailed print materials over a set time schedule, assign phone calls to a telemarketing team, or other activities that will continue to touch on these individuals and further educate them. Over time these prospects separate into qualified and unqualified groups, helping the marketing team to distribute only the most likely purchasers to the sales team – aiding sales to increase their conversion rate.
Case Study
Implementation of CRM by one of the top five personal lines and automotive insurers in the United States demonstrates CRM success for marketing teams:
One of the oldest and largest personal and automotive insurance carriers in the US deployed CRM to facilitate its email marketing programs after testing with email yielded an exceptional return on investment. One of the greatest challenges in executing the pilot email campaigns was both the time required to execute and report on the performance of such campaigns. Data resided in a multitude of repositories, requiring the marketing team to rely on the Information Technology team to obtain data, which then required cleansing, merging, and consolidation. Prepping such data for any campaign required approximately 40 person-hours to execute any campaign send.
Implementing CRM enabled the insurer to integrate with back-end systems to access this data as needed, enabling them to not only reduce the number of hours to execute such campaigns to a few hours, but also providing them with a consolidated view of campaign performance. The insurer now has the ability to report on individual campaign and individual email performance in addition to important campaign key performance indicators such as Net New Premiums (which they have seen increase as a result of conducting efficient, targeted, and regularly executed email marketing campaigns).
CRM Selection Process
Selecting the right CRM solution for any organization is an important step in rolling out CRM. There are dozens of CRM providers on the market, and the provider best suited for any organization should be determined by addressing the following key areas:
Understand the Organization's Goals
Prior to beginning the selection process, it is of highest importance to identify the goals in deploying CRM and use these goals to identify the specific features and functionality required. Establishing goals early in the process and making them clear to the CRM selection team helps to keep the selection process focused. It is easy to become caught up in features and frills, therefore, stay focused and make sure that the team measures each CRM feature in terms of how it will enable the organization to achieve its goals in the near and long term. Many organizations will designate an individual or team to document the company's goals and create requirements criteria to measure up each CRM solution. Other organizations will engage an experienced CRM consulting firm to assist with the selection process.
Functional Capabilities
Review the CRM's ability to meet the functional capabilities you have identified. A first pass at this is to obtain product materials and documentation from several CRM providers and narrow down the options to a few candidates. With the short list, engage in conversations with the vendor to ask detailed questions about capabilities, and request one or more demonstrations focusing specifically on how the CRM can be used to deliver the functionality to meet your business needs.
In addition to your general business needs, it is important to address global considerations such as:
Security features
Opportunities for integration with back-office systems
System administration
Flexibility for customization
Vendor's Ability to Deliver
With many CRM solutions on the market, it is recommend to select a leading provider that is financially stable and able to deliver continuous product innovation and support throughout your relationship. Working with a publicly traded software firm makes determining financial viability transparent, while determining the fitness of smaller or private organizations can be more challenging. Review the organization's track record of delivering system enhancements, and the frequency at which this occurs, and most important their overall customer satisfaction – leading providers have plenty customer success stories to offer.
On-Premise or In the "Cloud"
CRM has been one of the pioneering technologies to offer two deployment models – on-premise or cloud-based delivery.
On premise is the traditional software delivery platform. With this option, the organization purchases software licenses, hardware and implementation services as a capital expense. The organization is typically required to absorb additional expenses for the ongoing costs for maintenance, security, support, and upgrades either provided by the vendor, internal resources, or through third party consultants. Implementation often takes months or years – requiring equipment to be configured, software to be customized, and training to occur — depending on the size of the organization.
Cloud-based solutions have become the most popular delivery method for CRM in recent years. In this situation, the vendor manages the application including hosting, security, redundancies, data integrity and upgrades. Deployments for this method have become preferred in many cases because companies benefit from the rich CRM service with flexible subscription models, multi-tenant architectures and continuous innovation – all without the cost and complexity of software, hardware or infrastructure. The model has realized tremendous adoption because it provides a predictable cost and creates a partnership where the CRM provider only benefits if the organization succeeds (i.e., the organization can cancel the service with less risk), capital expenditures are almost eliminated, implementation typically takes weeks or months, support is included, and given the scale at which the CRM provider operates, economies of scale typically dictate higher security, reliability, and product innovation.
Planning a CRM Rollout for Success
Selecting the appropriate vendor is an important first step in achieving the benefits of CRM, however, a successful CRM deployment is equally paramount. A strategic implementation plan ensures that the CRM is deployed to support your business objectives and specific operational processes, optimizes adoption, and continued success. The following items identify key areas to address:
Obtain Executive Support
Perhaps the most common causes for CRM program failure stems from lack of executive support. In some cases the full commitment of the executive team is not present, resulting in insufficient human or financial resources, the inability to drive behavioral change amongst users, and improper incentive for high adoption. In all cases this leads to less than desirable results.
The optimal approach is to move forward with executive support, and leverage a "Carrot and Stick" approach to both mandate use and reward users for their compliance. For instance, some organizations to pay commissions only on policies tracked through the CRM and create a reward dashboard within the CRM to list most active users.
Establish a CRM Owner
Assign the success and coordination of your CRM program to an internal owner and provide that person with the appropriate resources and/or lieutenants as necessary. Whether working with an outside consulting firm or solely internal resources, make sure there is a designated point of contact that is available to move the program forward, push through hurdles, and take ownership of the project's success.
Let the Users Guide You
One of the greatest rewards you can provide your users is an excitement and eagerness to use CRM in their daily work. Creating this excitement is typically as simple as creating a tool that helps users do their job more effectively (i.e., makes their lives easier).
Provide your user population with ownership from the start of the implementation process. Inform them of the organization's business objectives, and incorporate their input about how CRM can improve productivity and make them most effective. For instance, ask a producer where they spend their most time outside of selling or what reports would be most helpful to them. Perhaps they spend most time creating proposals, with lead qualification or, if they had access to one piece of additional information to make them more productive what would that be? Collaborating with users to customize the CRM creates a sense of ownership and relevancy for those using the tool to perform their job duties.
Engage an Expert
Deploying CRM can be a significant investment with considerable return. Making multiple attempts to roll-out CRM because of lack of experience and knowledge becomes much more expensive with smaller returns. Rather than learn from your own mistakes, engage the expertise of an outside consulting firm or qualified employees with experience implementing a CRM program on previous occasions. Make sure to select an individual or group that has expertise translating business goals and processes into functional requirements, leading a change management process, and also has expertise with the particular CRM software you have selected. Outside resources can range from boutique consultancies to national consulting firms.
Develop a Phased Approach
Contrary to popular misconception, you need not roll-out a CRM program using an all-at-once, big-bang approach. In fact, it has become more popular to use a phased approach and iterative practices to rollout CRM to small teams, implementing additional CRM tools over a period of time. For instance, some organizations will first deploy CRM to their management and producers, and follow-up with the marketing department. In other situations, the most standard functionality is rolled out first with more advanced support for integration to back-office systems, etc. at a later time. Whatever the approach, consider the immediate and longer term needs, budgeting cycles, resources, capacity for change and training, and design a plan that is realistic and sets the team up for success.
Implement a Training Plan
Training is often times the most overlooked aspect of any new system rollout. It is most successful when providing a mix of both targeted and general education sessions through a variety of formats. Typically, learning sessions are delivered to the greater team focusing on high level goals such as CRM adoption, the benefits provided to the firm and individual users, how the program fits in to the company's overall goals, and general use of the tool. Sessions are then broken out into smaller groups focusing on specific job role and how the CRM is used for various job tasks. Training may be delivered through a variety of techniques including user manuals, recorded video tutorials, live training sessions, virtual training sessions, and hands-on exercises.
Measure Success
When the CRM program is launched, whether it be for a small group or your entire organization, continuous monitoring and managing the success of the program begins. Most organizations like to compare baseline KPIs and performance metrics taken prior to CRM implementation with samples from future dates to determine if the program is making progress toward goals, and if not perform the appropriate analysis and make the necessary adjustments. Additionally, measuring usage metrics such as login rate, usage compliance, and other relevant user behavior enables organizations to make adjustments to improve user adoption and create additional efficiencies.
Conclusion
Implementing a CRM provides one of the greatest opportunities for insurers and brokers to boost top line revenue, increase client satisfaction, and empower the workforce to operate at a higher level of efficiency. CRM can be a departmental or enterprise wide tool that should be diligently selected to meet the organization's specific needs, and strategically implemented to ensure a successful and sustainable roll-out.
References
---
[i]"Salesforce CRM Gives Allianz the Edge in Selling Business Insurance," http://www.salesforce.com/customers/insurance/allianz.jspAllianz represents one such example of the insurance industry utilizing CRM to gain better insight into sales performance, streamlining the sales process, and gaining back time that provides additional opportunity to focus on sales and relationships for improved results.
[ii]
"Keenan & Associates Ensures Unified Customer Data and Pipeline Visibility with Salesforce CRM
," 
http://www.salesforce.com/customers/insurance/keenan.jsp
---
Josh Holtzman is the President and CEO of American Data Company, a business process and technology consulting firm specializing in helping insurers with the implementation of CRM initiatives. In his current role, he provides strategic leadership to the company and advises clients in leveraging technology to achieve business objectives. Prior to founding American Data Company in 2003 he served in senior software development and project management roles delivering enterprise software solutions to Fortune 500 companies.