Pet Insurance Policies: Top 3 Form Compliance Issues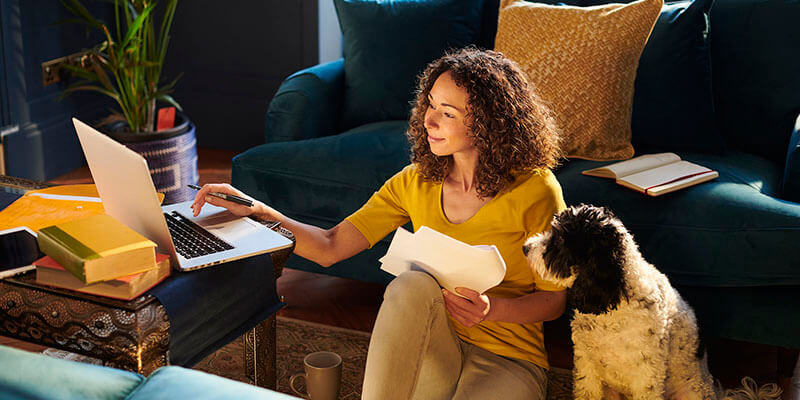 Pet ownership in the U.S. is on the rise. As of 2023, 66.6% of U.S. households own a pet1. Dogs are the most popular pet in the U.S. (65.1 million households) followed by cats (46.5 million households)1. As a result, the popularity of pet insurance has grown rapidly. At the end of 2022, 4.84 million pets were insured in the U.S.2. Gross written premium reached $3.2 billion by the end of 20221.
Why is pet insurance legislation necessary?
With the growth in the market comes a need for clarity and oversight in the pet insurance marketplace. Market conduct findings in recent years identified issues with unlicensed sales, illegal inducements and rebating, improper use of rates, and unlawful claims practices.
In April 2019, the National Association of Insurance Commissioners ("NAIC") created a working group tasked with reviewing an NAIC White Paper, A Regulator's Guide to Pet Insurance. A request for model law development related to pet insurance was adopted in 2019, and the Pet Insurance Model Act was adopted by the NAIC's Property and Casualty Insurance Committee in August 2022.
Until recently, only California had statutes in place to address pet insurance. NAIC's model adoption has attracted the attention of state regulators and is slowly gaining traction. Maine was the first state to adopt the model, and an additional six states (as of this writing) have adopted the model in part or in whole. The model addresses a number of issues including consumer disclosures, sales practices for wellness programs, and insurance producer training.
What are three key form compliance issues?
The model includes form considerations insurers must keep in mind during insurance product development for domestic animal owners.
1. Disclosures: Insurers need to disclose several items to consumers through both a link on the insurer's or program administrator's website and at policy issue. Items to be disclosed include identification of exclusions for pre-existing conditions, hereditary disorders, congenital anomalies or disorders, and chronic conditions. The disclosure must also advise the insured of a 15-day period to examine and return the policy. Another key component of the disclosure is the basis on which claim payments are determined. Insurers paying claims on a reasonable and customary basis need to describe how that determination is made.
2. Waiting periods: The model limits waiting periods to 30-days for illnesses and orthopedic conditions not caused by accident. There is no waiting period for accidents or orthopedic conditions caused by accident. The model further states that an insurer utilizing a waiting period must include a provision that allows the waiting period to be waived upon completion of a medical examination. Pet insurers can require the examination by a vet after the purchase of the policy. Waiting periods may not be applied to renewals.
3. "Wellness programs" vs. insurance policies: The model provides a definition for wellness programs, stating that a wellness program is separate from an insurance policy and would seemingly be exempt from insurance code. However, if the program meets triggers as defined by each adopting state, the program meets the standards of transacting the business of insurance and is subject to the insurance codes of the states. It must be clear to consumers whether or not a wellness program is insurance.
How does this impact your organization?
Current pet insurance programs should be reviewed to determine necessary changes based on state adoptions of the NAIC Pet Insurance Model Act. Amendatory endorsements or revised policy forms should be filed to address changes in definitions, terms and conditions, and waiting periods.
In recent filings, some insurers have followed the model requirements for waiting periods while others have eliminated waiting periods altogether. Insurers should prepare and, in some states, file a disclosure to include required elements.
Finally, insurers should review their wellness program and triggers for benefits. Insurers should contemplate both new and in-force policies when developing a plan to address needed changes.
The upward trend in pet ownership unlocks more opportunities for insurers looking to capitalize on the emerging pet insurance market. However, new regulations require close scrutiny of both existing products and new product development. Understanding the nuances of the Pet Insurance Model Act will save insurers from slipping into non-compliance or developing new policies that are destined to receive objections.
Partner with product development experts when developing new insurance products. Contact Perr&Knight today. 
Notes/Sources
1: American Pet Products Association press release (March 2023)
2: North American Pet Health Insurance Association (May 2023)