10 Questions to Answer Before Launching a New Insurance Product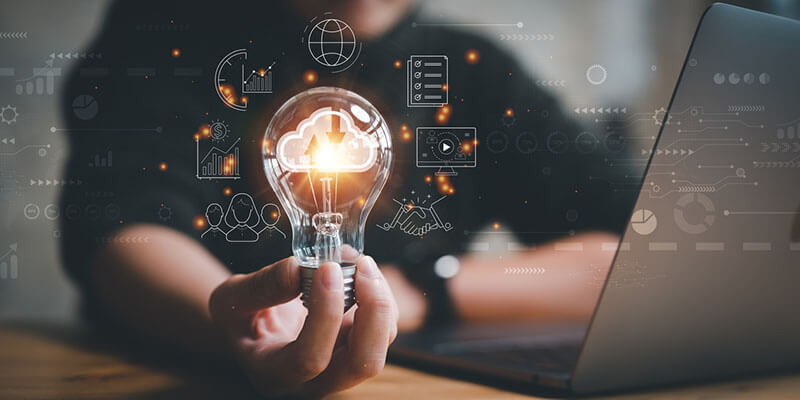 Throughout our decades of designing, developing, and providing actuarial support for insurance products, we have seen firsthand what it takes to bring new insurance products to market. Unfortunately, a good idea isn't enough. Even established companies are often surprised at the depth of detail and scope of supporting documentation required when developing a new insurance product.
Here are ten critical questions from the experts at Perr&Knight to consider throughout the insurance product development process, whether you are a traditional insurance company, InsurTech firm, startup, Managing General Agent ("MGA"), Managing General Underwriter ("MGU"), Program Manager, captive owner, insurance agent / agency, or insurance entrepreneur.
1. Who is your target market?
Upfront legwork like this will help you establish whether there is indeed a need for this product in the marketplace. Clearly defining your target buyer will also aid in determining how to market the product and how big of a return you can expect.
2. What is your projected premium volume?
Before diving into the product development process, it's helpful to assess the size of the market for this product. Depending on the product type, this information might be easy to compile – or it might require deeper research. Experienced actuarial consulting partners like the team at Perr&Knight can help draft reasonable estimates for premium volume.
3. Who are your competitors?
Competitive research is valuable for many reasons. First, it lets you know if the market is already saturated or has room for more players. Second, you can learn from the successes or failures of similar existing products. Finally, if a similar product is already available, you can use this information to determine on what basis you can compete.
4. What type of insurance will your product provide?
Will your product fall under the scope of Property & Casualty ("P&C"), Accident & Health ("A&H"), or another type of coverage? Will you be providing group or individual coverages? Different coverages are subject to different regulations that also vary by jurisdiction. The answer to this question establishes a foundation that will inform nearly all other decision-making during product development. The structure of the product once again comes down to its type and use: commercial vs. personal, will your product be based on policy language already in use by bureaus, or will you need to develop independent policy language? Articulating your product's structure will help set realistic expectations for timelines and cost estimates.
5. What triggers a claim under your product?
Defining the parameters to trigger a claim can tell you much about your product. Determining what doesn't initiate a claim is equally important. Your actuarial consulting team will use this information to calculate the frequency and severity of potential claims, helping you to determine how the product will help potential policyholders cede insurance related risk.
6. How will the rates be supported?
How will the rating work? Can you base your rates on existing data, or will your actuarial consulting team need to obtain independent data? Are there similar products in the marketplace offering analogous coverages or will your actuaries need to use other data as proxies for the frequency and severity of losses?
7. Do you plan to retain risk or cede it off?
Many new entrants will not initially retain risk and will only make a commission on the product's sale. However, over time, as premium volume grows and the market becomes well established, you may decide to retain risk and make a profit on underwriting. Structuring the right deal upfront with the insurance carrier is essential.
8. In which states will you offer this product?
This question is particularly important for overseas companies, who don't fully appreciate the magnitude of difference between insurance product regulations in 51 independent U.S. jurisdictions. This is where partnering with actuarial consulting and insurance product development experts like those at Perr&Knight is critical. We understand all state-specific regulatory nuances and will help you sidestep avoidable pitfalls.
9. How challenging is the regulatory environment?
Again, each jurisdiction has a different set of regulations and expectations. Waiting until you're deep in the filing process to discover state-specific requirements can create a last-minute runaround that can slow your time to market or even result in disapproval. Insurance experts like the team at Perr&Knight can explain well ahead of time what to expect so you can prepare all documentation before it's time to submit to regulators.
10. Do you plan to write in the admitted or alternative market?
Products in the admitted market are often more "every day, run-of-the-mill" exposures. It's the insurance product development process most people in the insurance industry are already familiar with. The advantages of writing business in the admitted market are that the taxes are often lower. However, the regulatory environment could make the approval process much more challenging.
Meanwhile, never-before-seen products have the advantage of being first to market. Although, there are some considerations when writing business in the alternative (or non-admitted) market. You will have to demonstrate that there is no admitted market for this product, which can require obtaining three declinations for standard types of insurance. The tax reporting requirements are also significantly more challenging. This isn't to say that writing in the alternative market doesn't have major advantages – avoiding much of the rates, rules, & forms regulatory process and cornering the market from the get-go can be a huge upside. It's important to be aware of the challenges of the alternative market before you get too deep into product development.
Developing a new insurance product is an exciting process. However, failure to thoroughly think through the details of your product, target consumer, market, and regulatory environment will present hurdles that can be avoided. Adequate planning, preparation, and partnership with experts increases your chances of success.
Contact Perr&Knight's accredited actuaries and experienced product development team to discuss your new insurance product.