Navigating Michigan's PIP Auto Insurance Changes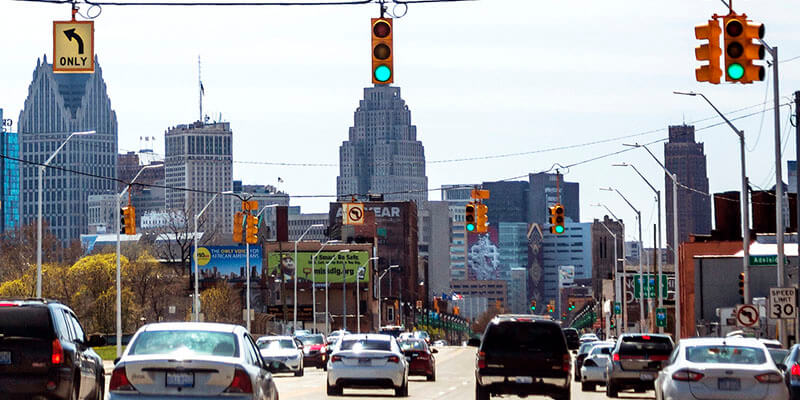 Michigan's recent overhaul of Personal Injury Protection (PIP) policies has created a labyrinth for insurance companies writing personal auto business in the state. A quick re-cap: until July 2, 2020, insurance companies were required to offer unlimited benefits for no-fault claims within the state. In 2020, Michigan passed sweeping legislative reform which made numerous changes including a ban on certain factors from being used to set rates, such as occupation, credit score, and homeownership. The most significant change, however, was enabling insurers to offer lower limits to provide premium relief for drivers who accept lower coverage limits.
These changes have thrown a wrench into rules and filing requirements for auto insurers in the state. Here are a few key points to be aware of if your company is currently writing business in Michigan or if you plan to expand into the state, as outlined by our actuarial consulting experts.
File-and-Use Is Now Prior-Approval
Auto insurers in Michigan, previously accustomed to using new rates immediately after filing changes with regulators via its "file and use" rules, are now required to submit rates to the Department of Insurance and Financial Services (DIFS) and obtain approval before they go into effect.
Many insurers – especially smaller companies – struggle to provide regulators with the appropriate actuarial support documentation for their rate and forms filings in this new prior-approval environment. The previous approach of "If this doesn't work, we can just submit another filing" no longer applies.
Once accustomed to filing and putting new rates into effect immediately, companies must now maintain a longer runway for any proposed changes. In addition to the extra time it takes to gather the requisite materials and documentation for the new requirements, companies should build at least 90 days into their planning process for DIFS' review of the filing before approval. For companies that aren't proactive, this change can result in significant delays for new rates to become effective, which can disrupt company earnings and cash flow.
PIP Limit Percentage Requirements
The regulation requires that companies maintain compliance with required premium discounts for the new, lower PIP limits. Every filing now requires a detailed accompanying worksheet that outlines average premiums at each offered limit to help ensure that the new limits still provide the required premium reductions to customers. This worksheet must be filled out with new data for each rate filing, and many companies lack the in-house actuarial support staff to compile the information promptly. The PIP limit worksheet is the largest of numerous new requirements on all rate filings in the state. Actuarial consulting from outside experts like the accredited actuaries at Perr&Knight can alleviate the pressure on in-house teams as they become more accustomed to new filing policies.
A Changing Environment
Changes to PIP coverage and rating rules for Michigan drivers are a reminder that insurance is never stagnant. Climate change, global pandemics, shifts in driving behavior, and more all contribute to a constantly evolving landscape.
Though changes may seem slow, insurance companies that lack inherent flexibility in their business processes will struggle to comply with new legislation and regulatory environments – and risk being outpaced by more nimble competitors.
Eventually, these new factors will become standard for Michigan insurers, but until then, there are bound to be a few bumps in the road ahead. Working with the experts at Perr&Knight can help smooth the path. Our actuaries and filing teams have longstanding experience supporting clients in Michigan. We understand the depth and details of these new PIP regulations and can help insurers stay on track for approvals.
Contact Perr&Knight today to learn more about our actuarial consulting services.