10 Questions to Ask a State Filings System Vendor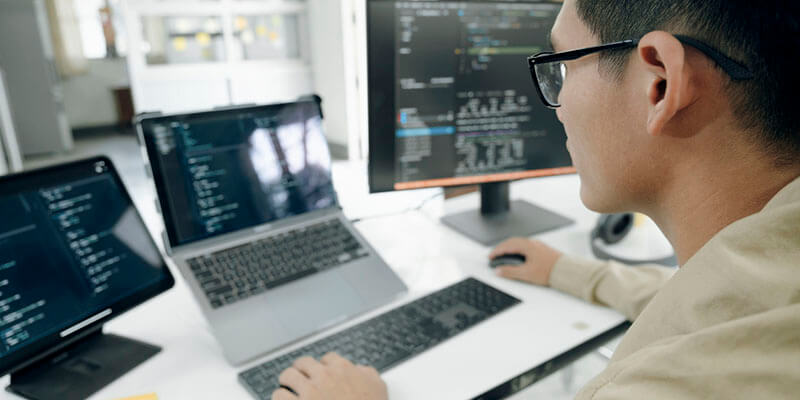 Authors: Patrick Light and Dana Pagliarulo, PMP, PMI-ACP
When it comes to choosing a state filings system vendor, it's important to do your due diligence and ask the right questions. After all, your state filings system is a critical part of your business, and you want to get the best possible functionality, service, and support.
Here are 10 questions to ask a state filings system vendor:
1. Does the system vendor have a full-time Chief Technology Officer ("CTO")?
Having a dedicated full-time CTO on staff is a sign that the vendor takes state filings technology seriously and has the expertise to provide a strategic vision and high-quality service and support.
2. Is the system vendor SOC 2 Type 2 certified?
SOC 2 Type 2 certification is important for software vendors because it provides a level of assurance to their customers that the vendor has implemented effective controls to ensure the security, availability, processing integrity, confidentiality, and privacy of their systems and data.
SOC 2 Type 2 is a rigorous auditing standard developed by the American Institute of Certified Public Accountants that requires companies to demonstrate that they have established and followed strict information security policies and procedures. The Type 2 certification requires the vendor to demonstrate that their controls have been in place and operating effectively for a minimum of six months.
By obtaining SOC 2 Type 2 certification, software vendors can demonstrate to their customers that they take the security and privacy of their customers' data seriously and have implemented appropriate safeguards to protect it. This can be especially important for vendors that handle sensitive data, such as financial or trade secret information, as it can help to build trust and confidence in their services.
3. Does the state filings system vendor have adequate staff to deliver enhancements?
It's important to ensure the vendor has enough staff to handle ongoing enhancements and improvements to the system. This will ensure that your system remains up-to-date and meets your evolving needs.
4. Does the system vendor provide a customizable system?
A customizable state filings system can help you tailor the system to meet your specific needs and preferences. Individual insurance companies have processes tailored to their best efficiencies. Ensure that the vendor provides this feature including custom fields and configurable workflows.
5. Does the system vendor support bureau-based products?
Insurance Services Office and American Association of Insurance Services are rating bureaus (to name a few) that offer products that are constantly evolving. Having tools at your fingertips to assist with monitoring circular changes, and streamlining the adoption process can save money and get your products to market in a compliant fashion faster. Monitoring of bureau circulars specific to those that are underwritten by your company and quickly integrating them into filings is a feature that should not be overlooked. Inquire how this process is handled by the vendor and look for as much automation as possible and how many touch points are required by your staff. Lower touch points and higher automation are a win.
6. Does the system vendor support program business?
Fronting companies and Program Managers have unique needs when it comes to organizing and querying filings, forms, and rules. Fronting companies need access to projects and filings for its various Program Managers. At the same time, Program Managers may need access to filings from the various fronting companies they use to write business. Make sure your system vendor is capable of handling these complex queries and the various types of access so your data is organized, easy to access, and only provides access to users where required.
7. Does the system vendor integrate with external software and tools?
Integration with the National Association of Insurance Commissioners ("NAIC") System for Electronic Rates & Forms Filing ("SERFF") via an Application Programming Interface ensures direct communication between your filing team and the individual state filing analysts/reviewers. In addition to integration with SERFF make sure your system vendor can integrate with your internal systems via API's and Web Hooks. Ask to see a list of third-party products and services that the vendor currently integrates with and the type of integration (e.g., push, pull).
Additional integrations may fit your company's work culture, such as Microsoft Teams, to encourage more real-time inter-team communication.
8. Does the system vendor integrate with industry standard Single Sign-On (SSO)?
With all of the internal and external tools and applications used in a modern workforce, tracking multiple passwords and being slowed down by login screens is a pain point many companies are looking to remove. Single Sign-On is the current mainstream solution to this providing authentication at the corporate level and passing authentication tokens to external applications, like a state filing tracking system. Be sure your system vendor currently supports SSO or at least has it in their roadmap.
9. Does the system vendor keep up with changing workflows and requirements with the state filing process?
Building software applications is as much about the analysis of the business as it is about technology. It is important that the vendor has first-hand knowledge about the workflow and filing approval process, enabling the vendor to utilize this information to develop an accurate and streamlined experience. Although a vendor could build and maintain an application without such experience, the precision could be lower and time to implement could be longer. Seek a vendor who processes state filings and uses the system themselves for the best possible support.
10. Does the system vendor provide functionality and support beyond what you get within SERFF?
For decades, NAIC's SERFF has provided basic functionality required to submit and track state filings. An alternative state filing system must provide important value-add features to the process that drives efficiency and simplicity. Some examples of value-add features include, but are not limited to, robust reporting, dashboards, enhanced form/rule/filing templates, a robust notification engine and an at-a-glance project/state status.
Perr&Knight satisfies or exceeds all 10 items outlined above. Learn more with a live demo.
Contact us to schedule your demo.