California Approves Vehicle History Rating for Personal Auto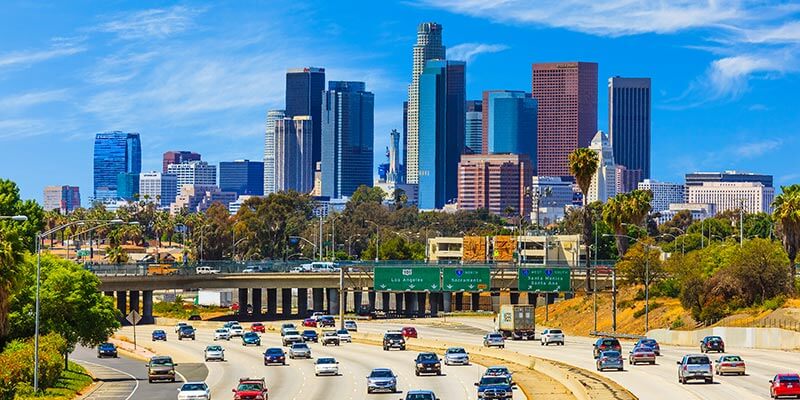 Companies now have a new tool to more accurately price personal auto insurance in California. The TransUnion Vehicle History Score powered by CARFAX® was approved by the California Department of Insurance ("CDI") in a personal auto filing for Acceptance Insurance. This is exciting news for those of us that develop pricing for personal auto insurance in California. The filing, which was prepared and supported by Perr&Knight's actuarial consultants, was approved in February of this year.
Due to California regulations, which limit the rating variables that can be used in pricing personal auto insurance, it's not often that new methods for risk differentiation are allowed in California. Actually, innovation in pricing personal auto insurance does not happen in California, because new rating variables are, for the most part, not allowed under the regulations. So why did the CDI approve Vehicle History as a rating variable? Well, it is not technically a new rating variable. The regulations allow companies to use vehicle characteristics in pricing personal auto insurance in California. This includes vehicle make, model and model year along with other vehicle characteristics, such as automatic braking and lane departure warnings – all of which insurance companies currently consider when rating personal auto insurance in California. CARFAX's Vehicle History data adds another layer of information about the vehicle. The traditional rating for vehicle characteristics treats all the vehicles from an auto manufacturer with the identical features (including make, model and model year) the same and does not reflect the actual condition of an individual vehicle. Once the vehicle leaves the car dealer's lot, there are numerous factors that will have a bearing on the condition of the vehicle over its lifetime, and these factors will impact the damageability, safety and performance of the vehicle. By adding Vehicle History Score, based on the vehicle's historical footprint, to the rating plan, insurers are able to offer more competitive rates, while managing their risk.
The Acceptance filing included information, which is publicly available, on the performance of the TransUnion Vehicle History Score. Below is a chart displaying this information. It includes the pure premium[1] relativities for the validation sample, which have been adjusted for correlations with other rating variables used in California. The chart displays the pure premium relativities in 10 groups of approximately the same size with the best performing group having a relativity of 0.60 and the worst performing group having a relativity of 1.30.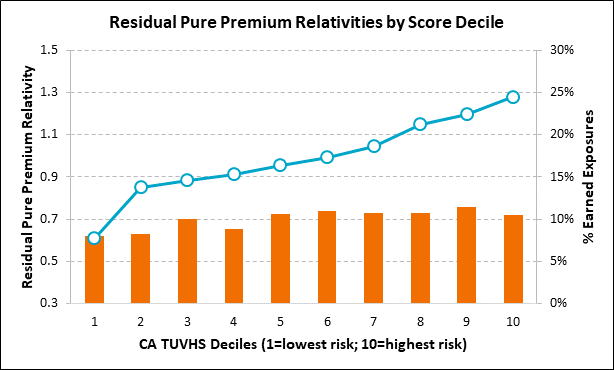 The above chart demonstrates a strong correlation between the pure premium relativity and the Vehicle History Score.
Insurers are often looking for ways to improve the accuracy of their personal auto rating plans. The TransUnion Vehicle History Score will move insurers in this direction by including more information on the characteristics of an insured's vehicle. We expect other companies will soon be filing to adopt the TransUnion model for their personal auto program in California. We look forward to helping insurers with these filings.
About Perr&Knight
Perr&Knight is a leading provider of actuarial and state filing services to insurers in California. Our actuarial consultants actively follow the California market and are very familiar with all the filing requirements in the state. We prepare and submit more California filings than any other company. Our experience includes expert testimony on rating filings and providing guidance to industry associations.
[1] Pure Premium = Capped Loss / Adjusted Exposures.