NOAA Releases Report on Historic Year for Extreme Weather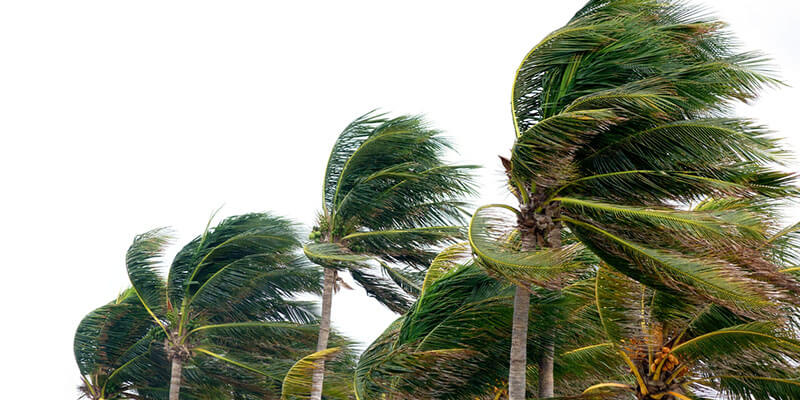 There is no doubt that 2020 was a rough year in many respects. While the Coronavirus pandemic was frequently the topic of conversation, there was considerably more to talk about for those in the insurance industry.
According to a recent report published by the National Oceanic and Atmospheric Administration (NOAA), there were an unprecedented 22 extreme weather events in the United States last year, causing 262 fatalities and totaling at least $95 billion in damages. The previous record of 16 events was set in 2011 and matched again in 2017. By comparison, 2019 saw 14 extreme weather events with $45 billion in damages. While much of the country was under quarantine and stay-home advisories, others were ordered to evacuate for their safety. Many lives were changed after the disasters of 2020.
In late August, Hurricane Laura devastated the Gulf Coast and was the costliest event of the year with numerous fatalities and $19 billion in losses. However, this was only one of the record-setting 30 named storms of the 2020 Atlantic hurricane season, 13 of which developed into hurricanes. According to NOAA, the average season will have 12 named storms, six of which will reach hurricane status. This was only the second time that the Greek alphabet was tapped since each of the 21 letters used in the standard naming convention was exhausted. The only other time this has occurred was during the historic 2005 hurricane season that brought Hurricanes Katrina, Rita, and Wilma.
In addition to hurricanes, wildfires and convective storms ravaged other parts of the country. With a severe drought impacting more than a dozen states, conditions were favorable for massive wildfires that consumed more than 10.2 million acres, mostly in California, Oregon, and Washington and caused $16.5 billion in damage. Severe convective storms also contributed to the number of catastrophes last year, including a massive derecho that swept across much of the country from South Dakota to Ohio, leaving $11 billion of damage in its wake.
With the multitude of perils that we are exposed to, being responsive to the market and nimble in the ever-changing insurance landscape is critical. Whether it be rate or coverage revisions or new insurance product introductions, we have the expertise and the resources to enable you to deliver that peace of mind to your customers.
Contact us today to learn more about our services.