You Better Watch Out, You Better Not Cry, State Filing Requirement Changes Are Already Here!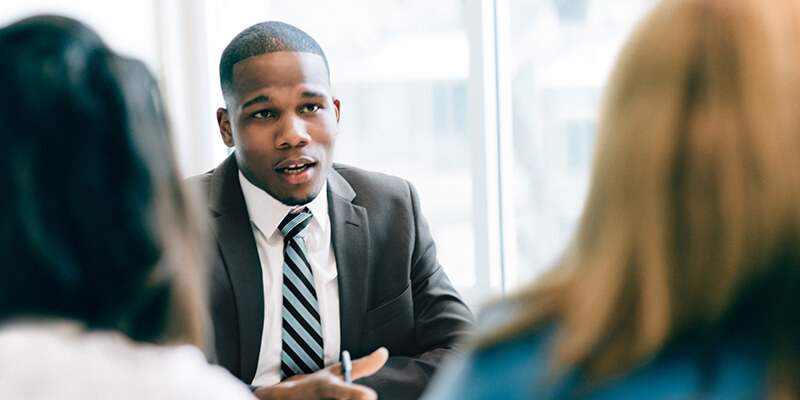 Authors: Neresa Torres, Jessica Witvoet, API, AIS, AINS, AIT, and Diane Karis,AINS, CPCU
At Perr&Knight, we submit thousands of product filings (rate, rule and form) a year to the various state Departments of Insurance ("DOIs") – and 2020 has been no exception. In fact, in addition to our normal annual volume of insurance product filings, COVID-19 has increased the number of state filings for pandemic-related submissions.
Throughout the course of this year, we have noticed a few trends in how states' DOIs are reviewing product filings. Since we handle a high volume of submissions across all jurisdictions and all lines of business, we are able to quickly identify variations from previous years.
Here's what we have discovered.
States are getting pickier about the rules
Though states have always clearly articulated their filing guidelines, in preceding years DOIs were more likely to excuse minor deviations and process those filings anyway. DOIs in the past may have been inclined to give some leeway. This year, however, many states are opting to exercise their right to issue an objection or reject a filing outright if every detail is not spot on. Small errors that may have been "no big deal" in the past are now grounds for review or disapproval.
For example, Idaho is now closely scrutinizing the status of the filing in the domicile state. In the past, a "pending" entry or concurrent submission of domicile state was acceptable. Now, it is required that the program being filed is approved by the domiciliary state prior to submitting the filing in Idaho. Unless there is a reasonable explanation as to why, the filing will be rejected or subject to a 7-day turnaround for correction. If the information is not included at all, the filing is often disapproved without any opportunity for correction. Kansas has become more finicky, too, requiring each rule filing to have an accompanying form, or an objection will be issued. Other states have implemented guidance tools and checklists to ensure compliance with changing rules and requirements. For example, Massachusetts has created a four-part instruction guide to cover what is required for a filing to be considered acceptable.
The point is: don't rely on DOIs being as forgiving as they have been in previous years. Make sure all your filing details are correct and complete.
Objections, rejections, and time-to-approval are increasing
Insurers are not the only ones experiencing administrative delays due to the pandemic. Many state DOIs shifted to remote working scenarios as well, and this has impacted their ability to issue speedy approvals. In California, for example, commercial, homeowners', and other personal policies are taking longer to receive approval than in years past. The number of "pending" approvals has also increased.
Closer scrutiny by state DOIs is resulting in a higher number of rejections for minor issues. On the bright side, turnaround times for re-submitting are also faster. In many instances, we have seen DOIs allow re-submission within 7 to 10 days.
If your filing is rejected, correct the problem immediately and resubmit right away. Sophisticated software solutions like Perr&Knight's StateFilings.com can help your teams keep a closer eye on filing status.
Other events impacting 2020
In addition to the disruptions caused by the pandemic, social unrest, and an election year, insurers are facing other challenges, such as recertification of the Terrorism Risk Insurance Act (TRIA), which requires all companies to update their language. Travel insurance products are also changing quickly as travel restrictions are lifted and added on a rolling basis worldwide.
This year's regulatory requirements compel insurers to take a closer look at forms to make sure each meets the DOI's current standards, which may have been updated recently.
Keeping track of the trends
2020 has been a year of surprise rejections for some insurance companies. It makes sense: companies only submitting a few filings per year – or who haven't updated their product in recent years – lack the macro perspective to spot trends in DOI behavior.
When a rejection is received, it is important to determine as quickly as possible if the rejection is a unique occurrence or due to a change in a procedural requirement by the DOI. When submitting new filings, comparing against historical filings is no longer enough. Instead, it will be important to keep close track of current trends, as well as to look deeper into the DOI's reasoning. This insight will help you avoid costly, time-consuming errors moving forward.
Internally, the Perr&Knight state filings department takes note of every rejection/objection we encounter and evaluates it to discover if it is part of a larger directional shift for that DOI, or simply a one-off. When we have questions about a particular DOI action, we contact the reviewer immediately and obtain a more thorough explanation. Because we handle such a high volume of nationwide filings, we remain in regular communication with every state DOI. These strong relationships enable us to obtain clarification on department actions that guide future filings on behalf of our clients.
Work with an experienced partner
Staying compliant today presents more of a challenge than it has in years past. Because the landscape is shifting quickly (as quickly as the insurance industry can shift), insurers are at higher risk of receiving rejections – especially those who submit a relatively low number of filings per year.
This is where working with an external insurance filings support partner can deliver a dramatic difference. Experienced state filings teams manage filings day-in and day-out. Their level of intimate knowledge of each transmittal requirement, variations between states, and regulatory expectations for each line of business can mean the difference between a smooth approvals process or being sent back to square one.
As 2020 draws to a close, the winds of change continue to shift. We expect more deviations from the status quo in the coming year. We'll keep our clients posted on what we discover and how they can stay ahead of the game.
Questions about how to improve the efficiency of your rate filings? Our state filings experts can help.