InsurTech: The New Frontier for A&H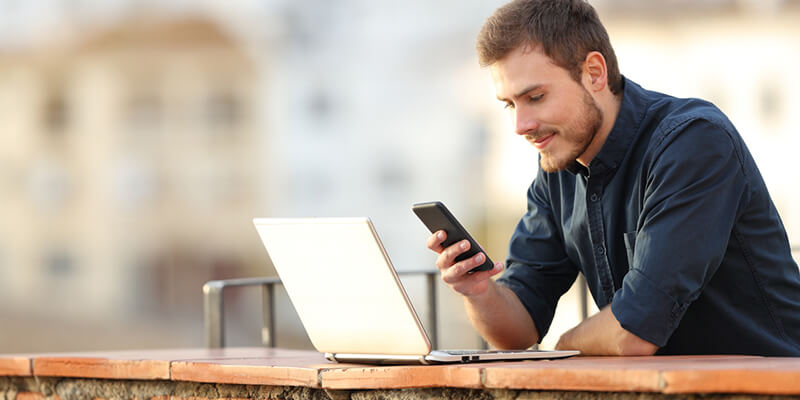 As troves of data and lightning-fast processing capabilities become increasingly available to insurance companies, cumbersome manual processes are being replaced with faster, more advanced data capture and analysis. The applications for property and casualty insurance, particularly with personal home and auto coverage, were evident straight away; therefore, P&C providers quickly began utilizing innovative technologies from InsurTechs to streamline their workflows, increase rating accuracy, and improve the customer experience.
These technologies are now starting to expand to additional insurance types, ushering in an exciting new era for accident and health coverage providers as well.
InsurTech's new tools and new opportunities
As millennials and Gen Z buy homes, start families and advance their careers, their needs for insurance increase. However, these emerging customers are unwilling to compromise on the speed and accessibility of any products they buy – including insurance. Therefore, the traditional method of over-the-phone insurance sales or person-to-person broker relationships no longer apply. These customers demand control, transparency, and ease. They want to complete transactions with a few clicks.
They are also accustomed to an unprecedented level of control and customization in their own lives. Non-traditional career trajectories, home-ownership as a second income stream, greater flexibility with travel and work schedules…all add up to a clientele that demands fast, flexible coverage that conforms to their specific needs. This often means shorter coverage periods, specific add-on coverage, and instant payment – again, all accessible via website or smart phone app.
The changing face of A&H
Traditionally, insurance product development for accident, health and travel has adopted a "one size fits" all approach, offering protection that covers a wide variety of scenarios over an extended period of time. However, new technologies enable A&H coverage to achieve an entirely new level of customizability that can provide customers with exactly what they need, only when they need it. Some forward-thinking examples of InsurTech applications for A&H that we have seen include:
Travel Insurance
Short-term Accidental Injury coverage for specific activities
Customizable Supplemental Health Insurance plans such as Critical Illness
Major Medical price transparency comparisons
Health benefits packages for gig economy workers
This level of tailoring serves customers more effectively, generates new product potentials, and creates efficiencies that ultimately lower internal operations costs for insurance companies.
Apps, IoT and AI – oh my!
InsurTechs have evolved many aspects of today's insurance industry, but we have seen the most advancement to A&H in the areas of smartphone apps, the Internet of Things ("IoT"), and Artificial Intelligence.
Insurance companies are finally beginning to recognize the value of smart phone apps in connecting with their customers. Mobile technologies are invaluable to insurers, enabling more efficient product marketing, a direct point of sale, and the ability to collect data from wearables. These streamlined products and advanced data collection can reduce or even eliminate the need for underwriting. The result for insurance companies: more efficiency for a lower cost.
"Smart devices" that connect to the internet and transmit data over a network are known collectively as the Internet of Things. These devices work quietly in the background to collect and transmit data that can help insurers provide more accurate premiums to customers. Some major medical insurance companies offer incentives such as premium discounts or gift cards for meeting exercise goals while wearing specific devices (think: Fitbit trackers). Insurers can now tie premiums and rewards to real data, not theoretical projections.
Finally, artificial intelligence (or "AI") is releasing insurers from burdensome manual processes. These technologies have the ability to learn and reason, freeing up their human counterparts to focus on areas that require more complex reasoning or subtle discretion. Insurance companies have successfully used AI to develop chatbots that streamline the customer service experience and applied machine learning to build more accurate algorithms and models for analyzing data. By applying machine learning to predictive analytics, insurance companies can analyze key consumer data claims risk, fraud detection, anticipated demand for a new product, claims processing and underwriting. This could lead to better rate adequacy and a better overall risk profile.
Control the risks
Emerging technologies are already transforming the insurance industry, but regulation is still woefully behind the curve. Though coverage offerings are more flexible than ever, insurance product development is still subject to a rigid regulatory environment. Regulation of coverage periods, marketing materials, and underwriting processes are still rooted in traditional ways of thinking.
Additionally, InsurTechs may bring the technological expertise, but they often lack industry-specific knowledge. They usually do not even have an underwriting company or reinsurer to take on the insurance risk. This can come back to haunt you if you're not careful. With this in mind, it's smart to connect with an experienced independent insurance product development partner to manage regulatory requirements as you incorporate new technologies into your product suite. Their expertise regarding the jurisdiction-by-jurisdiction requirements will be invaluable as you head into the approvals process.
InsurTechs are set to make sweeping changes across the insurance industry as their technologies provide opportunities for insurance companies to respond to never-before-seen coverage needs. These innovations are not trends – they're here to stay. As data collection and analysis evolve, A&H insurers are positioned to develop systems and products that feature faster policy uptake and fulfillment, greater flexibility in coverage, and increasingly targeted customer service.
Want to know more about how technology can advance your A&H offerings? Our team of insurance and actuarial experts can help.