Unique Challenges of Travel Insurance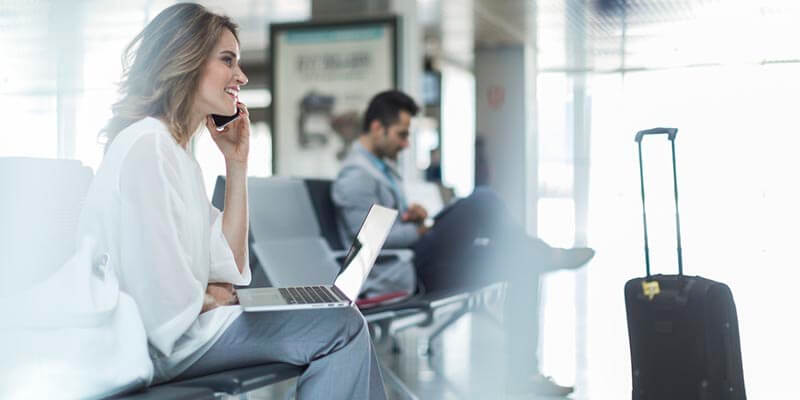 According to the U.S. Travel Association, Americans took 2.2 billion leisure trips in 2016. This skyrocketing volume of leisure travel opens up new opportunities to develop additional creative products to protect travelers from a range of travel-related setbacks. Today's travel insurance products run the gamut from standard offerings such as flight cancellation due to illness, to buying the first round of drinks after scoring a hole-in-one on the green, to covering your pet's stay at the kennel when your return trip is delayed.
But travel insurance product development is like playing a game of Twister. Filing requirements for New Mexico? Put your left hand on blue. Florida? Right hand on yellow. When the dust settles, you're left with a complicated balancing act of variables that shift according to jurisdiction and coverage.
When you file other lines of business, such as personal auto or homeowners, it's usually the same SERFF TOI in all 51 jurisdictions. But travel insurance comes with a unique set of stipulations that vary by jurisdiction, coverage type and, in some jurisdictions, coverage amount.
During decades of providing regulatory compliance services, we have seen the ongoing changes that impact travel insurance policies. Here are some of the challenges that are unique to this evolving line of business.
The regulatory environment is changing
As travel insurance has become more popular, jurisdictions are taking a closer look at these policies. This increased scrutiny has resulted in several companies voluntarily entering into regulatory settlement agreements with various Departments of Insurance. Other companies are leaving the market entirely.
In addition to the Market Analysis Working Group (MAWG), NAIC also has a travel insurance working group in the process of drafting a new model law. NCOIL has also developed their own model. These new frameworks will require you to take a closer look at the entire scope of your travel insurance line of business:
If group coverage, is the master policyholder a valid group?
Are your distribution channels appropriately licensed for each jurisdiction?
How do your distribution channels operate?
Are the rates consistent across the channels, with all other variables (trip cost, residence, etc.) the same?
Do you have processes in place to monitor or audit those distribution channels?
To avoid stiff penalties, make sure you have established the appropriate regulatory compliance processes.
Install adequate support when offering inconvenience benefits
Many insurers are offering inconvenience benefits to make their customers' lives easier when filing a claim. Things like ultra-quick disbursements or payments via PayPal. If your company is considering offering this level of customer service on travel insurance products, be sure that you have the right operational structure in place before you go to market.
Current regulatory settlement agreements can impact your offerings
Even if you haven't been flagged for violation, make sure you stay current with the results of regulatory settlement agreements, so you are aware of what regulators are looking for. Your in-house teams or regulatory compliance services provider should issue regular reports to keep your product development team aware of the settlement agreements that can impact your offerings. The Missouri State DOI has compiled a list of the results of recent market conduct investigations, including settlement agreements. This comprehensive list is a good place to start.
Avoid benefit overlap
There is potential for benefit overlap with both A&H and P&C coverages when issuing travel insurance. Some jurisdictions require additional disclosures to remind consumers that coverage is limited or supplemental. Other jurisdictions are requiring insurers to clearly state that a trip cannot exceed 6 months. Otherwise, policies that are too rich in accident and health coverage might raise a red flag with the DOI, making it appear that you are trying to circumvent the Affordable Care Act.
In addition to accident and health considerations, insurers should establish a clear demarcation between traveler benefits and homeowners' or renters' insurance plans. Insureds should be reminded to review their existing coverage so that they are aware of overlapping coverage.
Be aware of regulatory requirements regarding excess
Some jurisdictions will not allow excess plans and will require you to be the first payer. These changes can affect rates and filing requirements between jurisdictions. Pay attention to details like this before you undertake the filing process.
Product architecture can vary by jurisdiction
Instead of a single countrywide travel insurance policy modified for each state, you may need multiple versions. This could be because a state requires a split filing (A&H and P&C), or a state doesn't allow variability. A&H benefits in excess of $50,000? New Hampshire requires insurers to file the P&C coverages separately from the A&H. Check with each state's Department of Insurance for product architecture requirements as you begin product development.
Hasty or sloppy travel insurance product development jeopardizes approval, which impacts your speed to market. Don't jump into the travel insurance line of business without taking a careful look at what will be required for every policy in every jurisdiction.
At Perr&Knight, our team of actuaries and product development experts are familiar with the extensive list of requirements for both accident and health and property and casualty insurance. This deep understanding of both sides of the coin can help you navigate the challenges that arise when drafting travel insurance policies.