The Importance of Unambiguous Product Requirements: Why a Good Business Analyst is Worth their Weight in Gold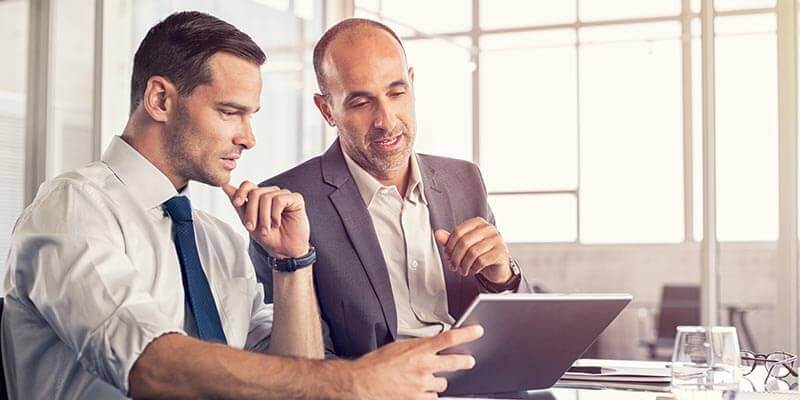 Launching or updating a new insurance system seems like a straightforward process. But it's common knowledge in the industry that a large percentage of projects hit roadblocks due to unclear requirements. This lack of clarity might initially seem like a small issue. But reverberations further down the line can have massive negative consequences to your timeline, budget, and ability to deliver the defined scope.
In this article, we'll outline some of the problems that can arise due to ambiguous product requirements and discuss how working with an expert business analyst from a qualified insurance support services partner can start your project off on the right foot and keep it on track.
Evaluate where you are–and where you want to end up.
Charting a course for implementing a new process is not just limited to outlining a list of your project's final requirements. It begins with taking an honest stock of your "as-is" process and determining clearly how you want it "to be". This gap analysis enables you to look realistically at the strengths and weaknesses of your current system and the associated processes, and determine the amount of change that will apply to these processes. It is important to include input and gain acceptance from your assigned subject matter experts (SMEs) and the project stakeholders affected by these changes.
What can go wrong?
All of your business processes and systems are so deeply intertwined that small problems can quickly spiral into much larger issues. If product requirements aren't clear, the first line of defense occurs early in the IT project itself. Vague or incorrect requirements can be uncovered by the developers or testers. These requirements will have to be re-drafted. If the vague requirements make it through development and testing, the SMEs could possibly uncover the issue. That means that the BA will need to refine the requirement(s), developers will have to re-develop and the QA testers will have to re-test, etc. This additional work will create both an immediate and long-term unfavorable impact on your budget and schedule.
Unclear or incomplete requirements will also result in a sub-standard suite of test cases, which will lead to incorrect or insufficient testing. As a result, the quality of your product will suffer.
Your new IT application or system will have to integrate with other systems–it will have to "play nicely." If your requirements aren't drafted correctly, not only do you run the risk of not delivering the right product, your new implementation could significantly disrupt other systems and cause those to exhibit problems that in turn require correction. The fall-out period after an implementation could run longer and deeper than projected.
Poor product requirements can create scope creep as your requirements start to veer outside the defined boundaries of your project's goals. These expanded requirements will go on to get developed and tested, and will more than likely be rejected by the SMEs who will expand the scope a little further (e.g. change control) because the deliverable doesn't quite meet their expectation. Before you know it, your budget and schedule will balloon.
Finally, improper requirements will eventually create an adverse impact on your business team. Releasing a product that ultimately fails means higher expenses and loss of revenue, a double whammy. Or, the business sponsor might be forced to move forward with whatever portion of the project is complete and still lack certain critical functionality. You'll end up throwing good money after bad as you divert resources that could be spent on new business or writing more policies toward fixing preventable problems. In short, poor articulation of product requirements can cause you to risk losing your competitive advantage.
Luckily, most of these problems can be avoided. This is where an experienced business analyst comes in.
How can an insurance support services business analyst help?
A business analyst is dedicated to establishing clear requirements and keeping a close eye on the project through every stage. Not only do they bring professional industry experience to the table, but they will take the time to elicit input from business SMEs. This can be done via a combination of various methods including brainstorming, interviews, requirements workshops, and several other techniques. Each of these approaches is designed to reveal the true needs of the project effectively giving your project a boost with a set of clearly defined requirements that are within the bounds of the project scope.
Aren't business analysts basically all the same?
Business analysts are not all equal. Right now, there is a shortage of quality business analysts in the U.S. market. Of the available pool, some lack effective training or experience. Alternatively, individuals might have been in business analysis for many years but still have a limited perspective or do not use best practices. It's worth it to take the time to evaluate an analyst's capabilities and track record before contracting their services.
How you can get the most from your business analyst.
Your business analyst can be a major asset to your project, but your organization must do its part, too. Here are some ways you can support your business analyst as they steer your project toward success:
Use quality software to manage your requirements. There are several tools out there on the market, such as IBM Rational, Jira, or CaseComplete, that can document and log your requirements, so each step is traceable.
Invest in producing quality requirements. That means building time into the schedule to produce clear and accurate requirements and devoting funds to support that phase.
Avoid low-cost business analysts. This could be a sign that they lack experience or confidence, and insurance support services is not an area where you should skimp.
Be willing to accept input from strong business analysts. They can possess valuable subject matter expertise in the insurance industry. They want to deliver a successful project, so be willing to listen to and act on their advice.
At the end of the day, don't reinvent the wheel. Partner with industry experienced business analysts who can elicit and evaluate your requirements from various angles. This comprehensive perspective creates a clear roadmap and alleviates the chance of misinterpretation, making their services well worth the investment.
At Perr&Knight, we know where to get answers, due to our decades of experience in the insurance industry. We also have a complete set of resources to establish quality requirements right at our fingertips, including experienced actuaries and experts in regulatory compliance, filing, and product design. For project support at any phase of development, contact our offices and we'll be glad to help.