The Benefits of a Mock Market Conduct Exam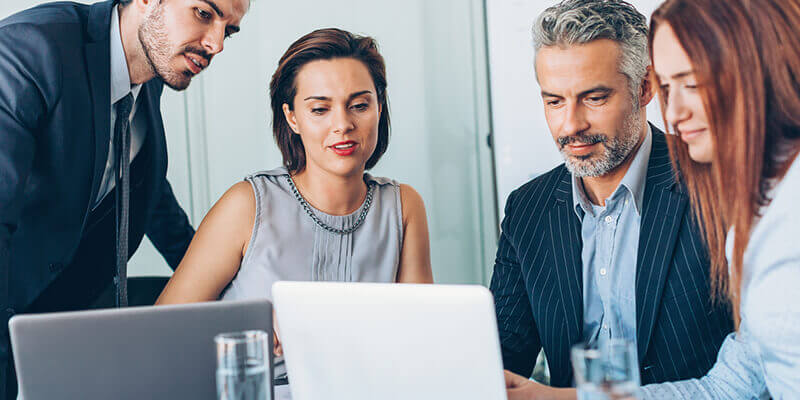 Authors: Terri Hitchcock, JD, Director of Product Design and Nancy Self, Sr. Product Design Consultant
Regulatory compliance infractions are damaging to an insurance company. Violations can result in fines, cease & desist actions, license suspensions, or, in worst case scenarios, loss of a company's certificate of authority. In addition to these sanctions from the state DOI, compliance failures can devalue stock and generate terrible press that creates lasting reputational harm.
The best way to handle a compliance violation is to not receive one in the first place. One of the most effective ways to discover compliance weaknesses is to carry out a mock market conduct exam. These "non-official" reviews reveal the systems and processes that increase your risk of penalty when your company comes under examination.
In this article, we'll discuss how mock market conduct exams are your company's smartest strategy to uncover potential compliance issues and get ahead of the problem.
Market Conduct Exams in General
Market conduct examinations are the means by which regulators examine the practices, policies, and behaviors of an insurer in the marketplace. As a result, they focus on a broad range of consumer protection topics such as company operations, complaint handling, marketing and sales, producer licensing, policyholder services, claim handling, underwriting, and rating.
Exams will vary. Some are all-encompassing, while others are limited to certain topics. Some states (California, for example) have a regular schedule for market conduct exams, while others may conduct "targeted" exams. Targeted exams can be triggered by things such as complaint activity (i.e., an uptick in complaints or the recurrence of a particular type of complaint) or a significant premium volume change. In all cases, it's best to be prepared so when regulators come knocking, you're not left scrambling.
A "mock" market conduct exam describes the review of your organization by someone other than a regulator (i.e. a contracted regulatory compliance services company or your organization's internal compliance department).
How Mock Market Conduct Exams Can Help
Conducting an internal compliance audit or partnering with experienced third-party insurance consultants can help your organization identify violation-worthy practices and discover areas you hadn't considered that could expose you to compliance violations. These "mock" market conduct exams can also help identify gaps between what your policies articulate and how your organization actually operates.
Some companies choose to handle mock market conduct exams internally, but many companies lack the human resources to devote staff for the time needed to conduct a comprehensive mock exam. External insurance consultants can get into the nitty-gritty, pulling random files and double checking against the same criteria that an examiner would–things like claim files, whether or not notices are sent in the correct number of days, adjusting to average reserves; if not, do you have the right documentation in the file? This close scrutiny ensures that you're looking as deeply as an auditor would.
At Perr&Knight, we don't just perform mock exams, we advocate for our clients. In addition to identifying potential weaknesses, our regulatory compliance services help companies figure out how to bridge the gap between their current conduct and what they should be doing. This helps companies get on track before the market conduct examiner arrives. Self-identifying problems gains points in the eyes of the examiner since examiners place value on proactivity and self-awareness.
Get comfortable with the fact that it's only a matter of time before your company is subject to a market conduct exam. Your best bet for minimizing the impact of a negative market conduct exam is to allocate time and resources in advance. In addition to mock market conduct exams, we recommend regularly reviewing your policies and procedures with staff and making sure that these rules are being followed. Also, study market conduct exams on state DOI websites and look at the NAIC regulator handbook to obtain specifics on areas that will be covered, should you receive an exam notice. As with everything in the insurance industry, the best defense is a thorough and complete offense.
For more information on mock market conduct exams and other regulatory compliance services from Perr&Knight, contact us today.