How to Achieve More Effective Program Monitoring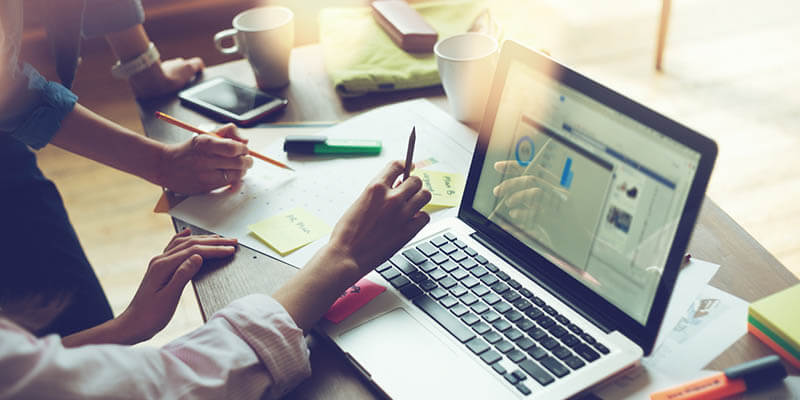 In the insurance industry, program monitoring is usually about tracking loss ratios and production figures—that is, the various aspects specific to insurance-related metrics. But program monitoring has many other valuable applications for an insurance organization.
Monitoring your marketing initiatives will equip your sales team with important insights. Tracking the implementation of a new underwriting strategy will benefit your underwriters. And of course, actuaries will be interested in all the data they can get their hands on. In addition to identifying areas to course-correct internal programs, you can also monitor competitor actions and industry trends to make sure you're not missing a valuable marketplace opportunity.
Though all insurance companies are conducting some level of program monitoring, your initiatives might not be achieving their maximum potential.
Here's how to strengthen the effectiveness of your programs.
Everything starts with quality data
As with most things in our industry, success boils down to the data. You can't monitor your program if you don't have detailed, sufficient data to capture relevant metrics, on both policy and sales sides. For a truly complete picture, you need front-end policy data as well as back-end claims information. Make sure you are capturing current, relevant data that populates specific reports with detailed objectives.
Involve all departments
Program monitoring is not always about making corrections– it's about updating priorities and realigning business strategies. Reports can help you identify the problem, but can't help you solve it. This is where your teams come in. Each individual department supplies an important perspective to help determine the best decision, so collaboration is crucial. All the areas of your business must work together to determine the ideal solution.
Useful suggestions
During our decades of providing insurance support services, we've seen what works–and what wastes time and resources. Here are some key techniques that have been proven to increase the effectiveness of program monitoring for insurance organizations of all sizes.
DO automate reports so they are produced regularly with limited effort.
DO prioritize analysis. Just because you generate the report, doesn't mean anyone is analyzing it. Raw data is useless without a qualified analysis.
DON'T create so many reports that you can't look at them. Ask your end users which reports aren't bringing much value and eliminate those.
DON'T get so detailed that the results are too volatile and impede drawing any useful conclusions. Instead, aggregate the data to a larger group or produce the report less frequently.
When to work with an insurance support services consultant
Designing effective program monitoring initiatives takes time, attention and expertise. Many insurance organizations simply do not have the internal resources available to devote to shoring up program monitoring processes. Companies specializing in insurance support services can speed up the process tremendously by filling in the gaps. Partnering with an experienced insurance operations consultant can reveal areas where you can begin to achieve results immediately.
While there are some useful software-based reporting tools on the market, these tools are limited in their ability to analyze the reports they generate. At Perr&Knight, we believe in the importance of creating effective program monitoring strategies that provide valuable insights for end users in every department. By taking a close look at your managing entity, products and the jurisdictions in which you operate, Perr&Knight provides these services to elevate the effectiveness of your program:
Designing strategies to automate report production
Recommendations for metrics to evaluate regularly
Illustrative sample reports
Layout designs that are more meaningful to end user
Peer review of report calculations or internal audits
Data warehouse redesign recommendations
Effective program monitoring allows your company to track trends, identify problems, and reveal potentially undesirable results early. From there, you can address inefficiencies, correct errors or narrow the focus of your programs before getting too far down the line. Monitoring your programs allows you to track actual vs. expected impacts, which can enable you to make adjustments based on real-world impact. Review early warning or key indicator metrics regularly to ensure that your company stakeholders have the info they need to make intelligent business decisions.
For more information about how to make your program monitoring more effective, contact Perr&Knight today.