Why Insurance Experts Should Lead Software Configuration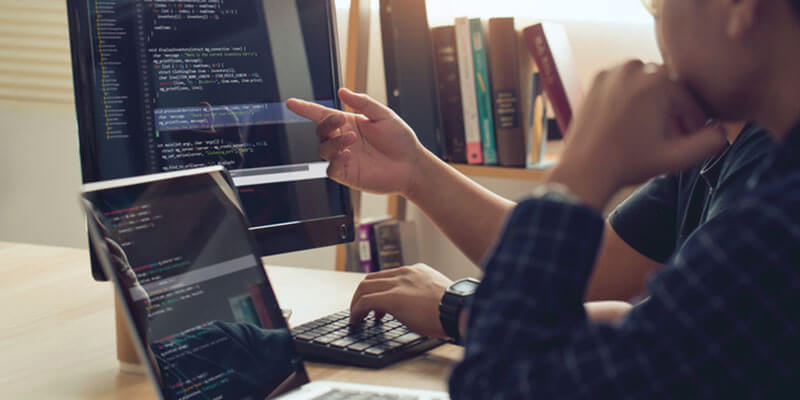 by Bob Cericola and Mark Nawrath
Adding products to legacy software or to new software system implementations has long been a challenge for insurance companies. While developing your insurance products and filing with the Departments of Insurance (DOIs) in the states where you write business, concurrently defining product requirements and setting up testing can be a considerable challenge if you are working with software vendors who have limited experience managing the complexities of insurance.
Partnering with actuarial and insurance technology experts helps you sidestep common pitfalls so you can bring your new products to market faster. When decades of experience providing actuarial consulting services meet proven insurance technology implementation support expertise, you end up with more accurate, useful insurance product requirement definitions that streamline the path to success.
WHY GENERALIZED SOFTWARE VENDORS FALL SHORT
Though insurance software products are all based on unique, carrier-specific requirements, many share baseline similarities that general software vendors overlook. For example, instead of building systems with the perspective that "this is a uniform product with deviations and company-specific information to match 51 jurisdictional filings," many software vendors inefficiently capture requirements and re-build the same software 51 times. This lack of expertise slows implementation timelines and exposes your organization to compliance violations – all of which drain the project's budget and impede speed to market.
WORKING WITH INSURANCE EXPERTS MAKES A DIFFERENCE
Partnering with software vendors who offer "out of the box" software to meet insurance product requirements may seem like a good idea, but their lack of insurance expertise can easily cause misalignment of the system's output with DOI filings, as well as a mismatch between the system's back-end data and the real-world requirements of statistical reporting. When entering products into your company's software, it makes more sense to work with experts who understand how product and workflow configuration impact compliance with statistical agents, rating bureaus and DOIs.
At Perr&Knight, we have established a proven process for defining requirements that is efficient, scalable and meets compliance standards for all 51 U.S. jurisdictions. Our subject matter experts possess the domain knowledge to expedite the configuration, testing and maintenance of carrier-specific insurance products for all rating, underwriting and policy administration systems.
END-TO-END DEVELOPMENT AND IMPLEMENTATION SUPPORT
The real economies and efficiencies in insurance product development occur when partnering with seasoned insurance experts from the outset. At Perr&Knight, our decades of actuarial consulting services experience inform our insurance product requirements definition, testing and maintenance solutions. Our StateFilings.com and BureauMonitor solutions are designed to integrate seamlessly with your existing software, empowering you with access to circulars, publications and carrier-defined workflows to initiate, monitor and archive DOI filings in a single repository.
BEGIN WITH THE END IN MIND
Due to the complexity of insurance products, software requirements must emulate the insurance-specific product requirements from the start. Inaccuracies in product requirements and limitations in testing are common problems that plague companies partnering with vendors that lack insurance experience. Even more serious are the risks that quickly arise from an absence of comprehensive requirements that align with compliance mandates.
Insurance technology experts like those at Perr&Knight can bring spiraling software implementation projects back under control, even if your company has involved outside vendors for development or implementation. However, partnering with Perr&Knight from the start of product ideation and software implementation planning ensures you achieve the best possible economies of time and scale. Because our teams work with internal peers to efficiently develop requirements from the outset, and partner with our clients to define their product requirements to advance software implementations, our clients waste less time and resources moving their software implementation project forward and retroactively solving compliance and reporting issues.
CONTACT PERR&KNIGHT TO START THE CONVERSATION
Our insurance technology consulting department is the fastest-growing division of Perr&Knight. This is because carriers, program administrators and Insurtechs recognize the value of working with insurance experts for insurance product requirements definition and testing. Our technology team partners with our actuarial consulting services team to define insurance product requirements documents that truly match software requirements. The result is peace of mind that your implementation process will stay on track to launch your products quickly and begin writing business as soon as possible.