Not Your Grandfather's Policy: Reaching Millennials in Today's Insurance Market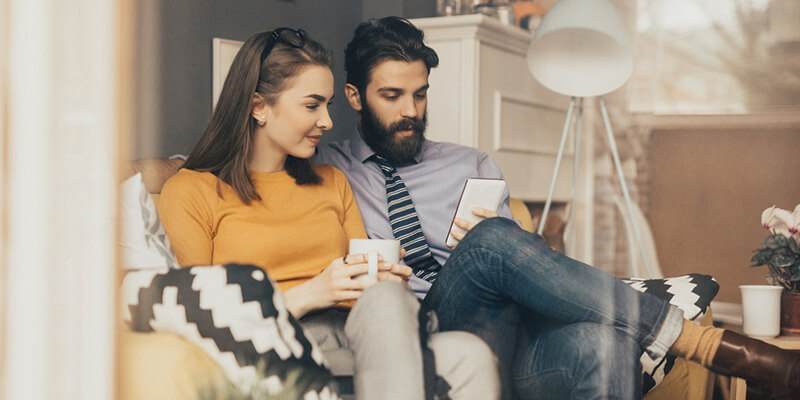 As the younger generation leaves the nest, they're looking for insurance coverage that matches needs that are in many ways unrecognizable from those of previous generations. Not only are there differences in coverage, but millennials have customer service expectations that are vastly different from their parents and grandparents. Smart insurance companies are keeping up with the times, developing insurance products and customer service processes that match the millennial lifestyle–and it all starts by understanding how millennials live their lives and what's important to them.
Home is where the Xbox is
Gone are the days of household inventory lists that include china cabinets, grandfather clocks, and heirloom silverware. Today's millennial customer needs insurance for electronics, electronics, and more electronics. Flat-screen TVs, tablets, smartphones, external hard drives, smartwatches and gaming consoles comprise a millennial's most prized possessions. Smart insurance companies are developing products that provide replacement coverage for electronic devices based on the current cost of brand-new equipment.
Bling home the bacon
Millennials are earning higher salaries in their first few years on the job than their parents ever did. Many are using this hard-earned cash to buy luxuries like high-end watches, jewelry, artwork, and sporting equipment. These one-off valuable items require policy extensions that expand beyond a basic homeowner's or renter's policy. The standard policies that many companies currently have in place don't address these needs. They're still offering $50k in contents when what the millennial consumer really wants is $5k in contents and a jewelry or sporting goods floater. Insurance companies should mine data to discover which higher-value items millennials seek to insure and offer policies that explicitly provide this coverage.
Click here for coverage
The millennial attention span is notoriously short (some research pegs it as shorter than a goldfish). Insurance companies can't afford to continue much longer with paper-heavy processes. Young people don't want to sit in an insurance office and listen to a pitch. They want to compare coverage at any hour, fill out an online form, upload a few pics from their smartphone and click to initiate a policy right away. Wise insurance companies are dedicating resources to developing a seamless digital presence that enables millennial customers to conduct much of their business online.
Spread the love
If baby boomers were the "Me Generation", millennials are the "We Generation." Social responsibility is important to young people and they seek to do business with companies that make an effort to invest in good causes and help communities in need. They're more influenced by an insurance company's explicit social actions today than a stalwart legacy. In addition to openly investing in good causes, insurance companies can tap into millennial altruism by crafting policies that empower customers to designate a charity that will receive monies somehow derived from the customer's purchase, such as shared profits or a designated donation.
Rewards, rewards, rewards
So many of today's companies offer rewards and incentives for adopting their services–and millennials expect their insurance providers to do the same. They're looking for policy providers who craft offers that acknowledge good behavior and reward loyalty. Developing insurance products with vanishing deductibles, with the ability to purchase coverage instantly for only a limited period of time or a particular event, or with unrelated co-insureds show millennial customers that their insurance company acknowledges both their responsible behavior and the change in lifestyles and demographics.
Life in the fast lane
Millennial customers expect their insurance companies to respond with lightning speed when they have a question, need assistance or want to process a claim. They don't want the current cash value of their property; they expect their insurance policy to replace their stolen or damaged property with the latest and greatest technology. They expect a guaranteed replacement cost, even if it's above and beyond the current worth of the loss. And they want it on their doorstep tomorrow. The more an insurance company can streamline these processes, the higher regard they'll receive from millennial customers.
Relationships have always been at the heart of the insurance business. Insurance companies must take a close look at what drives millennial decision-making. Outside sources like technology companies are encroaching on the insurance industry, upping the competition through their understanding of the millennial mindset. These tech companies hold no attachments to the "business as usual" mentality that many insurance providers have adhered to for generations.
By responding to the real-world expectations of the millennial market, insurance companies can establish trust by providing products that match the millennial set of priorities. Companies who ignore these priorities risk being left behind.
Interested in developing new insurance products to reach Millennials in your market? Contact us today to speak to our insurance product experts.