Straight-through processing: A best practice comes of age in the insurance industry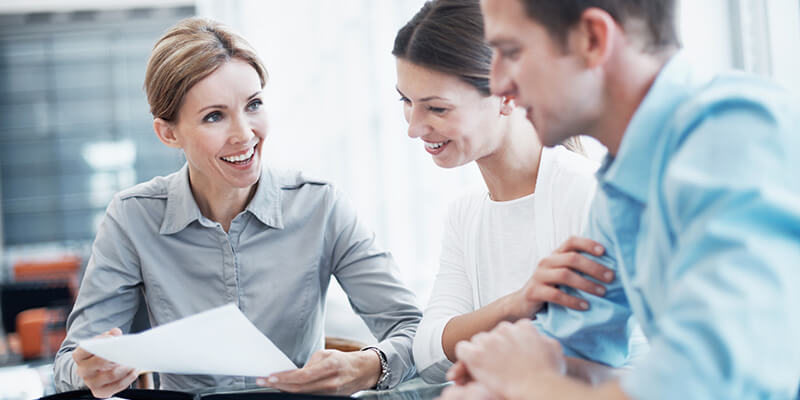 Can I buy it in a box? While strangely reminiscent of a whimsical Dr. Seuss children's book, it's a very serious question posed by all constituents within the insurance industry. Straight-through processing, or STP as it is more commonly known, has been the Holy Grail of the insurance industry since computers were first introduced decades ago. The goal has been the same from the start – streamline business processes to reduce friction along the value chain and lower transaction costs for all stakeholders.
A study done some years ago concluded eight cents of every insurance dollar is spent on redundant, non value-added activities performed at each link in the value chain. In an industry where combined ratios hover at or above 100 percent, reducing the expense ratio by even two to four percent can mean the difference between a profit and a loss for many companies. In an industry seemingly perpetually mired in the dynamics of soft and hard market cycles, maintaining profitability through pricing is almost impossible. The only controllable component is the expense side of the equation. STP has the potential to make a significant impact on reducing expenses for the entire industry.
But, while streamlining the insurance process is a great concept and one flag that everyone dutifully salutes, there is no one-size- fits-all STP solution for all organizations engaged in the business of insurance. Based on history, geography, lines of business, coverages, core administration systems, IT infrastructures, and even the demographics of individual policyholders and books of business, each insurer is different – which makes finding a single silver bullet almost impossible. However, there are "many paths to enlightenment" as Chinese proverbs have been known to preach, and STP is but one way insurers can begin to work the kinks out of the process, so to speak.
As we venture down this path, it is important that STP is fully and understandably defined and that the obstacles to the achievement of STP are identified and overcome. Just keep in mind as you embark on any STP initiative, achieving success is dependent upon a number of factors.
Defining STP
There are many misconceptions still lingering about STP, including the thought that perhaps it is something one can go out and buy, straight out of the box. Unfortunately, you won't find a nicely packaged STP CD and manual on the shelf at your local Best Buy.
The main idea behind STP is simple: The completion of insurance processes from beginning to end with minimal, if any, human intervention. In other words, STP is the fully-automated initiation and completion of an insurance transaction from start to finish. It is data centric, event-driven and requires minimal human intervention. And ultimately, it is dependent upon the integration of systems, data standards and data requirements.
The beauty of STP is also too often in the eye of the beholder. Back in the heyday of mainframes, insurance carriers conceived the bright idea of installing terminals in the agents' offices so agents could do data entry instead of clerks at the carrier's office. It was a great deal for the carrier, but not so great for the independent agent repeating the process for each carrier he or she represented. Agents' offices soon began to look like computer museums with a line-up of different terminals connected to the various carriers they represented.
Today, this multiple terminal approach has been replaced by carrier websites. Instead of installing expensive hardware and providing costly data connections, the carrier simply has to provide an Internet portal for the agent. The agent still performs the data entry function for the carrier, and, they also get to pay for the Internet connection. This is often described as STP by insurance carriers, and as something entirely unprintable by agents.
This situation specifically gave rise to STP's constant companion, SEMCI, or Single Entry Multiple Company Interface. Until these two concepts are reconciled, STP will not be a truly industry-wide solution with benefits for all parties participating in the process.
Consider that when a single insurance policy is sold, multiple parties are instantly involved. Information about that single policy must often be shared and exchanged between agencies, brokerages, MGAs, carriers and even third-party data providers. In a manual process situation, that means each and every touchpoint is just one more opportunity for something to go wrong due to human error, the differences in the way systems format data, or simple incompatibility. In an STP scenario, the data is passed from one entity to another without human intervention, without re-keying of data or without system interpretations. Data integrity and security are maintained while policy processing speed is improved and resources once tied up in a time-consuming process are freed for work on other critical projects.
At its heart, even though each company may go about achieving it differently, each STP initiative must involve automated decision making, automated workflow, integrated production systems, integrated external data sources, and integrated internal data. While overall operational benefits can result for the entire insurance organization, the areas of customer service, claims and underwriting will yield the most dramatic results from an STP initiative.
There are a number of new technologies and standards that can help facilitate the implementation of STP and are key enablers that simplify the process.
BPMS & other enablers
Business Process Management (BPM) has been enabled by a class of software designed to systematically manage the flow of units of work through an organization as defined by the steps required to complete them. Successful completion of these units of work, or tasks, may be dependent upon documents, data, or both and may include both manual and automated steps in a process. BPM software applications incorporate a number of tools for modeling, designing, executing, managing, monitoring, and optimizing all aspects of a business process. Most leading vendors in the BPM market incorporate all of the component functions of BPM into suites, collectively referred to as Business Process Management Suites (BPMS).
This category of software is growing rapidly and is expected to generate significant growth in sales and revenue over the next five years and beyond. It is the focus of specialized annual reports by analysts such as Gartner and Forrester due to its increased popularity and the demand for information about it. It has also attracted a large number of vendors and the current products in the market generally trace their roots to one or more applications that have evolved as the core components of a BPMS.
The basic components of a BPM Suite include:
Business Process Optimization (BPO). BPO involves using simulation tools that allow analysts to design workflows and test them with various assumptions about the volume, time, and resources required to process tasks. Once implemented, data from the implemented processes are fed back into the model (referred to as round tripping) to identify opportunities for improvement based on actual results.
Business process design. Business process design is the graphical representation of the conceptual model designed during the optimization process which can be fleshed out to include business rules, links to other applications, and any user interfaces to capture information during the execution of the workflow.
Business process execution. Business process execution is the workflow or orchestration engine that executes the workflow and handles all the integration with other applications, including user interfaces, if required.
Business Process Intelligence (BPI). Deploying automated workflows without the means to monitor and measure performance is like flying an airplane without any instruments. The tools of BPI include standard reports available on-demand and dashboards to monitor real-time activity in order to proactively manage work as it flows through the business.
Enterprise Content Management (ECM). ECM provides for storage and retrieval of electronic documents, including digitized paper files, faxes, emails, voice recordings, video, photos and other graphic images and data files or any electronic file used to support the processing of the business.
BPM Suites generally fall into two major categories: those that primarily target human-centric processes, including associated documents, and those that support system-centric or event-driven processes. The former represents the current state of the insurance industry in which transactions typically involve documents, manual processes, and decisions made by people in specialized roles and often with specialized skills, e.g. underwriters and claims examiners. The latter will become increasingly important as the industry evolves toward STP. But for the foreseeable future, BPM Suites for the insurance industry will need to incorporate both models.
In addition to BPM, a number of advances in system design and functionality are available to create STP applications without the need for extensive programming to interface with other applications. These include Service-Oriented Architecture (SOA) and Web Services. Most vendors support both SOA and Web Services in their latest offerings.
Case study: Strickland Insurance
Greg Ricker, vice president of information systems and chief information officer for Strickland Insurance Group, leads his company's real-world efforts to achieve STP. The ongoing project has put Ricker's more than twenty years of experience working in various information systems roles, product and application development positions, as well as management, infrastructure and technical services roles, to the test. During his tenure with Strickland, the company has implemented a number of key systems initiatives to automate and streamline their insurance processing and brokerage operations.
"The goal was for Strickland to be able to process business without duplicate entry or manual intervention," said Ricker. "I wanted to be able to get it all done within the same day, most of the time within minutes or seconds in fact. I wanted automated processing from end-to-end."
In order to accomplish those goals, Ricker knew there were certain steps he would have to take to achieve STP at Strickland. Ricker's solution incorporated standards, infrastructure and architecture, and a set of applications already in house at Strickland – including the ImageRight content management and workflow system and other solutions running policy administration, policy issuance, rating and underwriting. The project also involved the integration of those applications and the establishment of a monitoring and reporting system that lets Ricker keep a close eye on company performance.
"What we're really trying to do is drive the cost out of the transactions, right?" asks Ricker. "Then to get started you need to focus on how to eliminate redundancy and manual processes, while creating and routing only those tasks that need manual intervention. It is important to route tasks to the most efficient operator, whether that is a large account manager, an underwriting specialist or what have you."
Ricker emphasizes the importance of documenting existing processes at the outset of any STP initiative so that you have a baseline or benchmark to measure against and also just in case you need to revert to an old process or workflow before the project's completion. Ricker and his team identified steps in critical company workflow, including exception processing, since it can impact both internal and external customers.
Once the goals were identified and existing processes were well-documented, Ricker and his team focused on data standards, which is the place Ricker passionately argues any STP initiative must start.
"You have to make sure you are using a consistent format of data, whatever that may be – XML, a proprietary format, whatever," said Ricker. "You have to confirm data integrity and make sure that you are getting all the information you need the first time, because you can't massage the data once you finally do get it all. And, you need to verify your methods of obtaining data. Is it a daily electronic upload? Does it happen with each new transaction? Finally, you need to document and communicate all the standards at work within your company and processes, especially if you are working with third parties."
At Strickland, Ricker also went through an evaluation process to determine if the company's infrastructure would handle the demands of an STP initiative. Ricker's team's tasks included ensuring capacity, implementing redundancy and confirming bandwidth. Additionally, Ricker feels that having automated scheduling software in place is a must to resolve and work around issues like timing dependencies including batch print and file generation for third parties.
For Strickland, which operates in both the admitted and non-admitted markets, the next step was system design. They needed to know exactly which applications would be involved and how they would be integrated. And, they needed to establish the flow of work through the completed system.
"You need to leverage what you've got," said Ricker. "Take an inventory and decide what you already own and what you already have implemented. Plus, you need do deal with the change management issues involved. You know, you get employees who will look at this and say, 'How can a computer make business decisions?' and 'What about my job?'"
Business rules engines are the answer to the question about decision-making. Business rules engines are one of the critical components in any STP initiative, as they can validate business rules and continue the processing of an insurance transaction. Most business rules engines can accept data from multiple sources, including a policy production system, an agency management system, a document management or imaging system and a data warehouse as well.
As you can imagine, Strickland's push to achieve STP has been a complicated process, and one that Ricker concedes is still not 100 percent complete. However, for Ricker and Strickland, the benefits far outweigh any pain involved in the implementation.
"We have reduced cycle times," said Ricker. "We've improved accuracy and today we have the absolute best resource working each task. Now manual intervention occurs only on tasks that truly require manual intervention, and that means more transactions are processed faster."
And don't think that Ricker is sitting back today enjoying the fruits of his labors – he's watching the process very carefully.
"It's important to keep score," said Ricker. "You can't manage what you can't measure, right? So metrics are crucial. I want to be able to see at a glance whether this is working or not, and if I know that, I can publish those results and share them with management, employees, key vendor partners and with other constituents downstream as well."
Square pegs and round holes
Unfortunately, the differences in carriers discussed above mean there is no single method that will help every insurance organization achieve STP, no silver bullet. The process for every carrier will be different, and it can, or more probably will, involve different technologies, departments and processes.
"It's precisely in that kind of environment in which standards flourish because as long as all parties within the value chain have implemented standards, the path doesn't matter," said Rick Gilman, vice president for Pearl River, New York-based ACORD. "One carrier may want to have its agents work through their website, pulling data from the agent's management system; another might want to keep the agent centered on their agency management system and have the data fed into the carrier's system. Either way, or for any other scenario, standards support those choices."
But standards have also faced adoption challenges in the insurance industry and differences in systems, integration, communication and processes continue to proliferate. Could those very differences be the reason STP has failed to go mainstream in the insurance industry?
"I believe the word 'failed' is a strong word to describe the state of STP in insurance for underwriting," said Deb Smallwood, co-founder of Smallwood, Maike & Associates, a boutique strategic advisory and consulting firm providing services to both insurance carriers and solution providers to the industry. "Slow to embrace, adopt and realize the full potential and power of STP are more accurate descriptions. However, this is for underwriting. In the world of claims, for example, the industry is further behind and the word 'failed' is probably more accurate."
In spite of Smallwood's protests, STP has not achieved marquee status within the insurance industry as a mandatory part of insurance processing. Many insurance organizations are still working with outdated systems and developing manual workarounds on a daily basis, and the insurance industry's tendency to view technology with a wary eye has not been helpful either. Moving toward system integration, consolidation of workflows and processes, a lack of useful data standards, and the possibility of elimination of manual intervention brings change management challenges along for the ride.
"We've simply got to address standards," says Ricker. "We've got to stop talking about it, embrace them and deploy them." ACORD's data standards, and services that provide the translation of those standards into the format of the receiving system, are available to facilitate STP today. These standards and services can alleviate the need for insurance carriers to invest in the wholesale replacement of legacy systems.
"Data standards are important to any insurance company looking to share information with business partners, customers, or even internally between systems," said Rick Gilman, vice president for Pearl River, New York-based ACORD. "At the core, standards are an agreement on terms and definitions, i.e., What do you mean by 'premium' and how do you transport that information? If a company is looking to adopt STP, which by its definition is entering information into a system once and then moving it through the value chain without having to re-enter the same data, then you need standards. The alternative is having to build one-off solutions for each and every system and/or business partner that information needs to reach."
The payoff
A recent Celent study on STP defined some of the benefits for carriers, and indicated some carriers can reduce cycle times by up to 80 percent, improve hit ratios by 20 percent, reduce workload by up to 75 percent, and reduce paper costs by up to 40 percent. Those are some pretty significant numbers for carriers looking to squeeze more blood from the proverbial stone.
Additional benefits include improved customer service, stronger data integrity, better resource utilization, and ultimately the Holy Grail of ROI, reduced operational costs. However, none of this will occur without the willingness to invest in the technology to implement it and the adoption of standards that enable it.
There are certainly segments of the industry that are poor candidates for STP. Highly complex commercial risks and reinsurance are typically treated as one-off deals which do not lend themselves to extensive automation. Nor is it necessary to engage in a wholesale replacement of the current systems and infrastructure. There are a number of small steps that can be taken incrementally to introduce STP into specific business units and/or product lines that will have a positive impact on the bottom line. A small step here, a small step there, and pretty soon you're well down the path.
"I believe the business and technology leaders understand the need, but it takes time and money to clearly re-engineer the business processes, enhance the systems and harvest the data necessary to develop business rules, define workflow and to enhance the rating engines, implement predictive analytics to service and price accurately using STP along with system integration to back end systems," said Smallwood. "I have seen companies do the first pass in less than one year where STP represents around 20 to 40 percent of completion. But it is taking companies up to three years to implement all of the pieces to get up to 80 or 90 percent STP."
The moral of the story: The shortest distance between two points is a straight line, so even if the road to achieving straight-through process is rocky, it is worth it.
---
Phil Hargrove is insurance technology advisor for ImageRight, a leading provider of content management and workflow solutions for the insurance industry. He has over 35 years of experience in insurance operations, information technology, and intellectual property. Prior to joining ImageRight, he served as a vice president of business development for GE Insurance. Hargrove also has many years of experience as the senior IT leader for a number or organizations from Fortune 50 to entrepreneurial ventures, including the commercial insurance division of GE Insurance Solutions and Johnson & Johnson Health Management, a subsidiary of Johnson & Johnson. He has held management positions with major software vendors and his broad experience provides him with a unique perspective for his role at ImageRight as a champion of innovation in the company's products and services. He can be reached for comment or further information at phargrove@imageright.com.