Travel Insurers Must Pivot in the Wake of COVID-19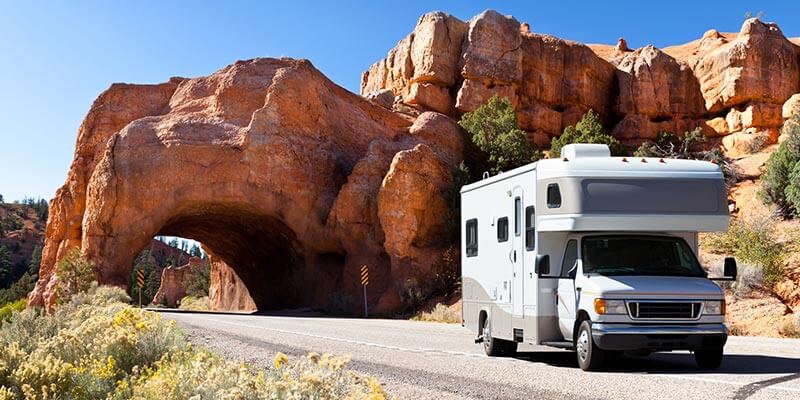 Authors: Crystal London, FSA, MAAA and Susan Cornett, FLMI, AIRC, CFE
As international travel restrictions remain in place, more and more Americans are planning domestic travel this summer and fall. According to the RV Industry Association, 46 million people will take road trips in the next twelve months. RV rentals and sales are also way up. This shift in focus to domestic, road-based trips means insurers must remain flexible and be prepared to offer smaller packages that align with emerging trends in travel planning.
Existing policy offerings are less relevant
Traditional travel insurance tends to cover issues impacting travel overseas, cruises, or big ticket domestic trips such as Hawaii or the U.S. Virgin Islands. As insureds take more domestic trips, especially by vehicle, expensive coverages such as trip cancellation/interruption, missed flight connection, lost baggage coverage and international medical coverage are much less relevant. Instead, insurance product development teams should shift thinking toward ancillary coverages that address the myriad of risks associated with travel by car or RV/camper.
Concentrate on road-based benefits
Travel insurance benefits in the COVID era are more nuanced than the big-ticket airline/cruise packages that were previously common. Given that more people are traveling by vehicle, ancillary coverages working in tandem with existing auto and health policies provide peace of mind for travelers spending more time in their own vehicles or rented cars, trucks and RVs.
Here are some common coverages that will be in greater demand as road trip travel increases throughout the summer and into the fall:
Rental vehicle damage
Excess medical expense
Emergency evacuation
Accidental death & dismemberment
Vehicle return
Return of traveling companion and/or minor child(ren)
Emergency hotel coverage
Hotel overbooking
Policies should address unexpected disruptions to road trips
A shift toward road travel provides an opportunity for insurers to develop additional benefits addressing the specific needs of today's domestic travelers. As people hit the road, many bring along the family pet, creating a need for coverages such as pet emergency medical. Pet return and kennel delay insurance are also valuable should the insured have a loss and can't get the family pet home or can't get home in time to pick up the pet. Campgrounds may replace hotels when it comes to cancellation fees or overbooking risks, so insurers may consider offering camping-specific policies. Travelers may also require additional insurance to cover damage to rented properties that goes beyond general liability covered by vacation home rentals such as Airbnb or VRBO. All of these policies are launching points for insurers to develop creative coverages for domestic travelers.
Increasing importance of "cancel for any reason" and pandemic-inclusive policies
Because COVID-19 is still far from resolved, we anticipate travelers will remain skittish for at least the upcoming six months, if not longer. However, given the attractive prices offered by airlines and hotels, some travelers are beginning to plan trips far into the future. With the current level of uncertainty surrounding COVID-19, "cancel for any reason" policies are more attractive to consumers. When international travel does resume, unpredictable border re-openings and attraction re-openings will create a higher demand for pandemic- and epidemic-inclusive policies, as COVID-19 shifts from an "unforeseen" classification to a foreseen event and consumers will look for policies that will provide coverage.
Re-think your customer base
During this time, insurers should shift focus from airlines and cruise company partnerships to add-on coverages through car and RV rental companies. Travel insurance isn't usually top-of-mind for domestic vacationers, so direct-to-consumer marketing efforts should also increase. Now is the time to initiate outreach to new and existing policyholders to increase awareness and urge additional domestic travel protections. Additionally, since most travelers search online for trip insurance, make sure your company is visible with coverages applicable to their shifting needs. You may not be offering appropriate policies, but your competitors likely are.
The time to act is now
If your company doesn't currently offer a wide set of coverage for domestic travel, our experienced product development and rate development teams can help. We'll help you discover which benefits are most important to insureds in this environment and conduct valuable competitive analysis to reveal your competitors' actions.
In many cases, insurers already have aspects of the above coverages in place, so your company may not require a lengthy insurance product development phase to address the needs of today's travelers. We can help you develop new coverages or adjust language or rates on existing policies to provide a better fit. Based on our deep experience as insurance consultants, our assistance with form development, rate development and state filings can accelerate your time to approval.
Travel insurers are facing spikes in service requests that are as yet not totally known. Airlines and crowded resorts are out of favor. Instead, industry experts are seeing a transition to road trips and long-term rentals. Since major revenue streams are currently stalled, insurers must make changes to keep premiums flowing. For most providers of travel insurance, this means focusing on creating a higher volume of smaller-premium offerings until more expensive travel returns to popularity, which could take years.
Talk to Perr&Knight's insurance consulting experts to make sure your travel policies are the right fit for today's customers.