The Sharing Economy: What You Should Know Before Jumping In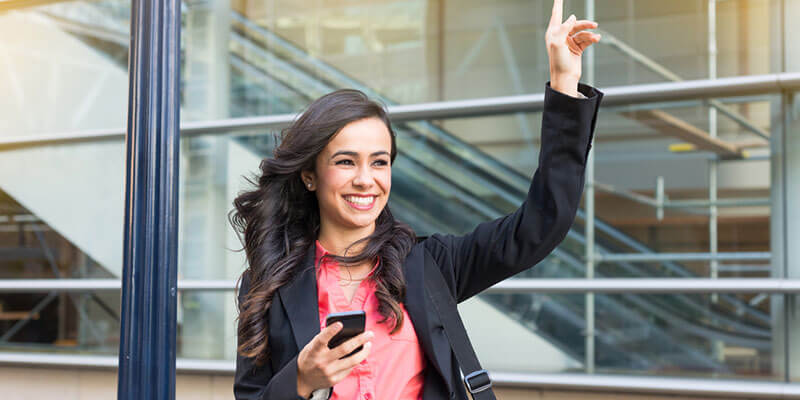 Authors: Courtney Burke, JD, CPCU, Michael Goldman, FCAS, MAAA, Les Vernon, FCAS, MAAA
The proliferation of the sharing economy impacts both commercial and personal property casualty insurance by creating new insurance needs. This new landscape brings many opportunities to better serve your customers – but also plenty of pitfalls. If your company is considering undertaking a new insurance product development project to address the needs of this fast-growing and quickly evolving marketplace, here are some key factors to keep in mind.
Mind the gap
Networking companies like UBER, Lyft and Airbnb have specific insurance needs that require customized commercial insurance. If not modified, traditional personal auto and homeowners policies may have gaps in insurance coverage for transportation network drivers and home sharing network hosts due to standard exclusions. For example, although UBER provides liability insurance for its drivers while they are working and Airbnb provides host protection insurance covering third-party liability claims related to a stay, the driver or host may not be protected for damage to their personal property.
The sharing economy also impacts the accident and health insurance industry. The majority of gig workers, i.e. service providers in the sharing economy like UBER drivers or Taskers on TaskRabbit, do not receive employee benefits through their networking companies. This creates a market for individual supplemental health products customized for gig workers.
These gaps create opportunities for insurance companies to develop bespoke products that address highly specific coverage needs.
Insurance + technology = opportunity
Much of the sharing economy is technology-based – services are engaged online or via a mobile phone application. If you're considering targeting the sharing economy, you may need to mirror this online delivery model for your insurance products. This modernized distribution of insurance provides an opportunity for insurtech companies who can help deliver insurance products that feel native to this tech-centric landscape.
Finding the right insurance product development partner
As the sharing economy becomes more prevalent, you'll likely begin to explore different methods to provide coverage. If you're new to the sharing economy insurance market, you may wish to develop products with features specifically designed for this arena, including episodic or short-term insurance, or industry-specific coverage.
To design a solution that keeps pace with the market, you should partner with an insurance consultant who has extensive experience in developing new products. Experienced insurance product development consultants can draft coverage enhancements to incorporate specific coverages that may not be currently offered in your product. A product design consultant will also work with you to understand where coverage gaps or limitations exist in your current product and then make recommendations to address each.
Right pricing requires close actuarial attention
One of the sharing economy's unique features is shortened exposure periods for coverage. Sharing economy insurance products typically offer coverage just during heightened time periods of exposure to risk, aka "insurance on-demand." For example, home sharing insurance coverage, such as that offered by Airbnb, would depend on the frequency and length of stays, the number of guests, accessible areas of property, etc.
Understanding and correctly pricing for risks during unique exposure periods requires actuarial experience to correctly handle expense loads, increased risk of adverse selection, potential fraud and risk of litigation. If you're thinking of entering the sharing economy, work with consulting actuaries and data scientists who have the expertise and experience to utilize predictive analytics and advanced pricing techniques in the development of rates.
Regulation varies by state
Sharing economy insurance products must comply with each state's insurance regulations – those that apply to all insurance products as well as those specific to sharing economy insurance. For example, several states have passed specific legislation regarding transportation network companies. By working with an experienced regulatory compliance consultant in the markets and jurisdictions you wish to enter, you can ensure that your products comply with applicable regulations and that your products are filed with the states as required.
Strict governmental and industry oversight make insurance one of the most demanding industries for regular and accurate data reporting. Property and casualty insurance policies designed for the sharing economy present unique challenges. For example, for a ride-sharing driver, when is s/he covered by personal auto versus commercial auto? To which special statistical code does the vehicle get assigned? Your regulatory compliance consultants will make sure all these details are covered before you file.
To best capitalize on this exciting time, work with an experienced insurance consulting services team who can help you develop a proactive strategy to release products the correct way. In addition to actuarial expertise, make sure your partners possess years of statistical reporting experience, technical expertise, and data management best practices to help you navigate your unique reporting requirements. With a clear objective and the right team, you can develop a comprehensive solution that puts you ahead of the market in this new economy.
For more information about how to best develop insurance products specifically for the sharing economy, contact Perr&Knight today.