Hurricane Season Is Coming … Is Your Insurance Program Ready?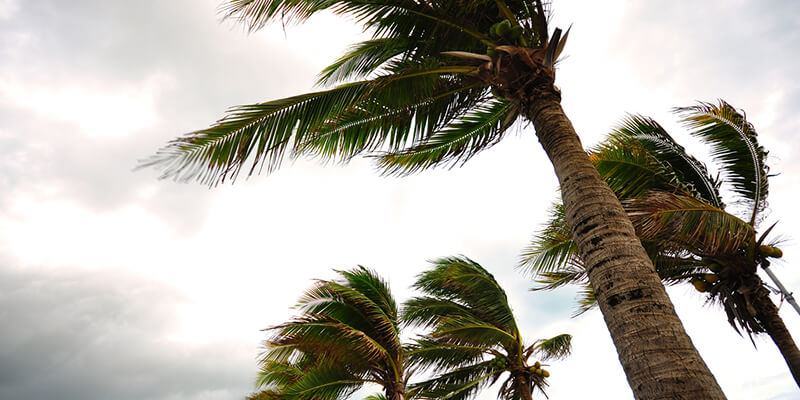 Hurricane season kicks off in June, so it's time for the insurance industry to have one last review of your operations to ensure you are ready. During this time of year, your company's hurricane risk management plan should include the usual preparations, such as having a staffing strategy to manage an increasing number of claims, shoring up your business continuity plan and having a supply chain plan to keep business running smoothly.
However, hurricane season serves another valuable purpose. It's a good reminder to take the time to monitor your insurance programs.
Here is your checklist to ensure that your programs are adequately prepared for the season and well into the foreseeable future.
☑ Monitor your program experience
Evaluate your rate adequacy to determine if you are starting the season at the most appropriate rate. Using your company experience and making rate filing adjustments now ensures you have the right pricing strategy before a natural disaster may strike.
☑ Check your competition
Keep an eye on your competition to ensure that your program is priced in line with the market. If your competitors are segmenting their business or using cutting-edge InsurTech to refine their pricing, and you have an older rating structure in place, an update to your rating algorithm may be necessary to prevent adverse selection. If your staff is not equipped to take on an extensive review of your competitors, an outside insurance support services provider can create a comprehensive assessment of where you stand in relationship to your competition. Equipped with this insight, you can take action quickly.
☑ Use new data fields to your advantage
The more granular your information on a property or region, the better. Today's technological advancements enable pricing a risk based on many key factors, including elevation, surrounding building types, and a property's proximity to water bodies. Take advantage of InsurTech data advancements to ensure your pricing structure is appropriately matched to risk. Adding new rating variables needs careful review for possible correlations with your current rating plan. Use outside insurance support services to provide actuarial support and predictive analytics when incorporating new data fields in your rating algorithm.
☑ Contract outside experts to evaluate your programs
Hurricane season may bring an increase in workload across the board. Many internal teams simply won't have the capacity to evaluate your programs. This is where insurance support services consultants can help. Industry expertise, coupled with a focus on your data, delivers a fresh perspective on pricing adequacy. By monitoring your program in all areas (underwriting, rating, and competition), an outside consulting firm can help evaluate your products and alert you to any concerns before you become sidetracked by other issues.
☑ Pay close attention to your mix of business
Close monitoring of your insurance program's mix of business is an insurance industry best practice. Competitor rate activity may have an unintentional impact on your program's in-force business. Underwriting changes may add risk to your pricing strategy or result in shifts in your target market. Be prepared at this time of year to have an understanding of your exposure to risk.
Think of hurricane season as "spring cleaning time" for insurance companies. Though you already have a risk management plan in place in case a hurricane makes landfall, it's important to take a step back and review the rate adequacy of your program as well. Make sure you start the season with adequate rates, keep an eye on your competition, and price your programs using the best segmentation and most competitive rates.
If you need help with any aspect of your program monitoring, call Perr&Knight.