The Impossible Dream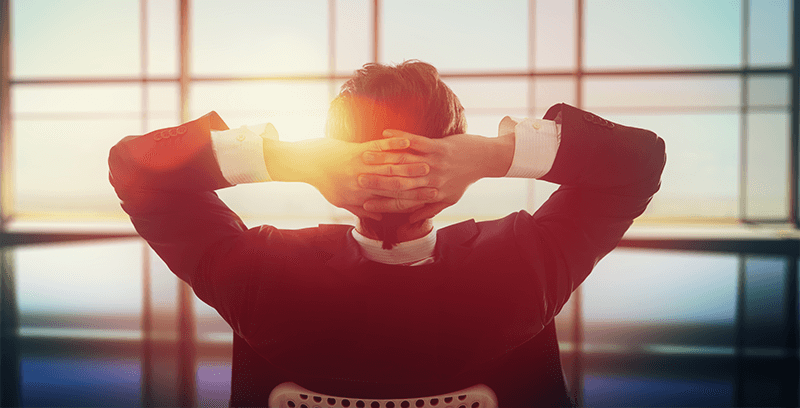 I firmly believe that any man's finest hour, the greatest fulfillment of all that he holds dear, is that moment when he has worked his heart out in a good cause and lies exhausted on the field of battle – victorious. – Vince Lombardi
I have just gleaned a remarkable bit of wisdom from Joe, a regional manager at a paint manufacturer in Upstate New York.
Joe, via an enthusiastic  LinkedIn comment, has provided this pearl: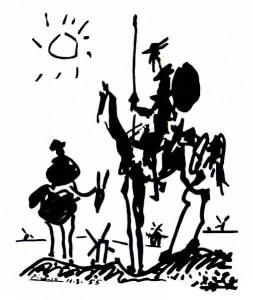 "Do what you love and you will never work a day in your life."
If only I had met Joe 25 years ago, perhaps a large portion of my workday would not be spent frustrated, angry or otherwise agitated as I agonize over the otherwise intractable problems my clients face as I attempt to solve them – that thing I do for a living.
As an optimist, I get a kick out of cutesy sayings and embrace the benefits of positive thinking. Lord knows I've read more than my fair share of self help books. But these pithy bits of unsolicited advice are wearing thin. There is, to my mind, no greater sense of satisfaction to be derived than doing the hard work – work that you don't necessarily love – to achieve something worthwhile, to make a difference. Imagine if we all had the luxury of simply doing what we love and not working a day in our lives? What would that even look like? Anyone remember Caligula? How much wine can I drink, anyway?
I have a famous friend, a Hollywood honcho, who, among many other things, has produced feature films, managed the careers of A-list celebrities and written for one of the biggest TV shows of the past 20 years. I marvel as I watch him traipse across various red carpets, smile for cameras, earn millions – many millions – of dollars. I've listened intently on many occasions as he's regaled me with tales of travels to St Tropez, development deals with HBO, rubbing elbows with everyone from Brad and Angelina to Gary Busey.
Dream job, right?
Sharing a drink in Santa Monica one evening, Steve (that's his real name) lamented the difficulty of eking out a weekly script to keep the characters fresh on the television series he wrote and produced. He seemed nearly in tears as he described the process of crafting and editing line after line, word by word, to arrive at the finished product.  "I hate it I hate it I hate it! – It's so hard!"
Then comes the production. The actors have to learn those lines and deliver them in a way that resonates with the writer's intent. The early mornings and late nights getting the finished product "in the can" eliminate any sense of normalcy during the thirteen-week season. Location travel. Interviews. Writing. Re-writing. Shooting. Editing. To complete just a single show, the sacrifices are enormous. And that cycle is repeated for every episode. And every season.
But does Steve love what he does? You bet. His name rolls past on black credit-screens for an increasing number of movies and television shows. The high – the feeling of satisfaction seeing the end product nicely wrapped and well-received by an adoring public – is without equal. But I can tell you with some authority that Steve works his ass off.
The very thought that doing what you love doesn't involve work is, well, just silly. In fact, I'd suggest the reality is that when you actually do something you love, you're willing to work extra hard at it. You'll put in the long hours. You'll discipline yourself and remain committed to the pursuit of excellence.
So, Joe, thanks for that bit of advice. But I have to heartily disagree. The statement is just too simplistic. Too idealistic. It smacks of Quixotic hope, not reality. And if you'll allow me to reciprocate, I'd suggest you adjust your trite to read thusly: Work harder than you imagine you could, committed to a cause greater than yourself, then stand back in awe as you fall in love with the finished product, amazed at what you can actually accomplish.