On-Demand Insurance: Insurance for the Sharing and Gig Economies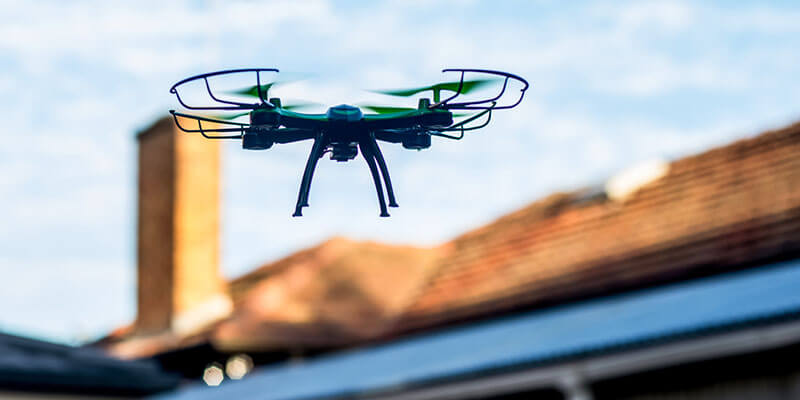 On-demand insurance is a rapidly growing segment of the insurance market, providing policyholders with many benefits over the traditional insurance model. It can be purchased without directly interacting with a carrier representative, broker, or agent. While on-demand insurance is still new and a small segment of the insurance market, a study by Acumen Research and Consulting estimates the market to grow by nearly 30% by 2026 (1).
ADVANTAGES OVER TRADITIONAL INSURANCE
According to our insurance product development team, there are numerous advantages that on-demand insurance products have over traditional insurance:
Convenience: The application process for on-demand products is typically through a mobile or web application with an easy-to-understand interface, minimal number of questions, and the ability to tailor the coverage to a policyholder's needs. Traditional insurance often involves lengthy interactions with carrier underwriters, agents, or brokers, which could involve protracted and complicated paperwork. More sophisticated on-demand products can obtain an applicant's driving or claims history and auto-complete many data questions, further easing the application process for the customer.
Control: An on-demand policyholder can change the terms of their policy, add or remove coverages, and make other changes through their mobile or web application without having to make time-consuming and inconvenient calls to an underwriter, broker or agent. More sophisticated on-demand products provide many coverage customization options, putting powerful control of the coverage into the hands of the policyholder.
Instant Access: On-demand insurance coverage can be applied for and turned on in minutes. This is a big advantage in today's economy where consumers are used to instant access (streamed music and video, same-day or one-day shipping, etc.).
Claims Handling: Claims can often be filed through a mobile or web application instead of having to contact a claims adjuster, adding further convenience and time savings.
Expense Savings: Commissions, brokerage costs, and other acquisition expenses are often lower due to the application process being handled through a mobile or web application. Automating the application and claims handling process can also lower the number of underwriters and claims adjusters needed and removes the need for additional paperwork. These costs savings can be passed onto the policyholders through lower premiums.
Usage and Need Based Coverage: Many on-demand products are offered on a short-term basis, from as short as one hour to several months, depending on when the policyholder needs coverage. Often, the policyholder can pause and then reactivate their policies to provide coverage only when they need it. Telematics allows for rating of auto insurance based on the actual miles driven. These features are important to gig economy workers who don't need full coverage over an entire year, instead only needing coverages when they have a project or gig. Other examples of usage and need based coverages include travel or event insurance, with coverages purchased for a single trip or event.
Continuous Underwriting: Many on-demand products feature continuously updated pricing and risk profiles using real time data. Examples include usage base auto insurance using telematics, travel insurance using flight and weather data, and homeowners insurance using data from Internet of Things (IoT) devices.
Providing Coverage for Gaps in Insurance: On-demand insurance products can provide coverage for gaps in traditional insurance policies. For example, homeowners policies do not typically cover damages when a property is rented to others (Airbnb, Homestay). Personal auto policies don't cover "business use" of covered vehicles. On demand insurance products can help provide coverages in both these instances and are especially suited to fill in these gaps on a usage and needs basis.
DISADVANTAGES OF ON-DEMAND INSURANCE
Of course, in our experience with insurance product development, we know there are also potential downsides and difficulties with products in this emerging market:
Moral Hazard: Since the application process is typically through a mobile or web application, it is difficult to audit the applicant responses for accuracy. Applicants can answer questions dishonestly in order to pay a cheaper premium. Insurers need to create better verification and auditing systems in order to ensure that risks are being priced appropriately.
Fraudulent Claims: Customers can potentially purchase on-demand coverage after the actual loss or damage has taken place and make a fraudulent claim that the damage took place after they turned on their coverage. Products that allow pausing and unpausing of coverages are especially susceptible to this risk.
Concentrated Exposure: On-demand policies will be purchased or turned on before a work shift or project so the exposure is highly concentrated for the policy term, in comparison to a standard annual policy that doesn't allow pausing of coverage. Higher rates during usage should be charged to ensure that the premium collected adequately covers the concentrated risk.
Adverse Selection: Underwriting standards and knock-out questions are important for on-demand products. Less control over the underwriting process, with minimal ability to audit and review the applicant, can lead to riskier insureds being able to obtain on-demand coverage when they haven't been able to obtain coverage in the standard market.
Regulatory Difficulties: On-demand programs have unique rating, form, and other program features that are different than the products that state insurance departments are used to reviewing. For example, short-term on-demand programs often file leveraged rating factors to provide higher premium for concentrated short-term coverages. Mobile and web applications require filing snapshots of each possible screen. Continuous and real-time pricing based on telematics, IoT devices or real-time travel data are difficult to support to the black-box nature of the technologies. This can result in a more difficult path to approval.
CURRENT ON-DEMAND PROGRAMS
Numerous on-demand insurance products are already available in many different lines of business, including:
Metromile offers personal auto coverage for a low monthly rate plus a per miles driven charge, tracked by telematics. Coverage can be switched on and off through the mobile application.
Thimble offers commercial general liability, miscellaneous professional liability, and inland marine coverages on a short-term, episodic basis. They allow their liability coverages to be paused and reactivated by the policyholders, through their mobile and web application. Thimble also provides coverage for drone/unmanned aerial vehicles liability insurance on an episodic basis. They have recently started offering episodic commercial property and event insurance in select states.
Cuuva is a United Kingdoms based insurer that offers personal auto insurance from 1 hour to 28 days in length.
Spot offers $20,000 of accidental injury coverage on a per month, subscription basis. This coverage can provided as a supplemental coverage to a traditional health insurance policy or can be the primary coverage for the roughly 30 million people without comprehensive healthcare coverage.
Flock provides drone/unmanned aerial vehicles liability and physical damage insurance coverage on an hourly, monthly, or per drone flight basis.
Surround offers Starter Pack insurance which includes bundled non-owned auto, renters, and miscellaneous professional liability coverage on a monthly basis, $60 per month. The products are designed for freelancers and other self-employed working professionals.
Digital Risks provides various business insurance coverages for small businesses, with a focus on digital assets, on an on-demand basis. Coverages are paid on a monthly basis. Available coverages include business owners insurance, professional liability and directors and officers liability.
Bind provides on-demand health insurance. The coverage options can be changed through the mobile application, including activating coverage during the year for less common, plannable treatments as needed.
Tapoly offers on-demand insurance coverage for small businesses, sole traders, freelancers, and the self-employed. Coverage options include professional liability, cyber liability, business owners property and liability, and directors and officers liability.
Duuo offers commercial general liability coverage on a daily basis, aimed at gig economy workers.
[1] https://www.acumenresearchandconsulting.com/usage-based-insurance-market