COVID-19 Effects on State Filings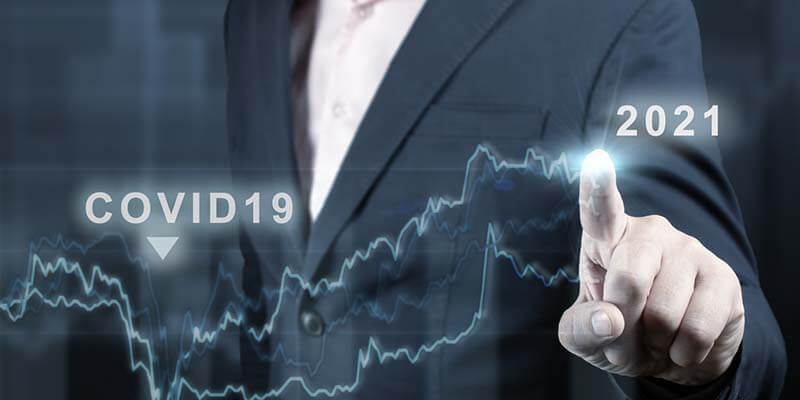 Authors: Tanya Goerg, CPU, ARC, AINS and Scott Whitaker, MCM
The ripple effects of the COVID-19 pandemic continue to reverberate throughout the insurance industry. As with nearly all businesses, insurance industry personnel and insurance regulators had to make an immediate and sudden shift to remote work which also immediately impacted form, rate, and rule filings. While improvement has been noted over time, the industry continues to experience impacts such as staffing challenges, increased volume of filings, and in some states, continued delays in review, acknowledgment, and/or approval of filings.
Facing pressure from legislators to provide relief for struggling consumers, Departments of Insurance ("DOIs") also scrambled to issue bulletins and notices that outlined greater consumer protections.
Here are some of the key pandemic-related impacts on state filings we are observing.
Pandemic/communicable disease exclusions
Many DOIs have temporarily or permanently adjusted their position–through bulletins/notices or filing interrogatories–on exclusions specifically related to "pandemic" or "communicable diseases."  The DOIs are not allowing exclusions, requiring language changes, or allowing only with sub-limits.
While these DOI positions are primarily noticed with new program filings, they may also be experienced with form, rate, or rule update filings associated with "pandemic" or "communicable disease" exclusions.
It's important to know that legislative activity regarding this issue is far from settled. Litigators in many states are encouraging legislators to strip away or modify pandemic-related exclusions, but whether these remain a permanent aspect of new state filings is unclear at this point.
Rate relief & telematics in auto
Regional lockdowns dramatically reduced the amount of traffic on the road, shifting the landscape for insurance premium calculations and opening the door for consumer refunds.
As of February 2021, the insurance industry as a whole returned nearly $14 billion in premium to insureds. Regarding rates and rules for auto programs, some states required one or more rate relief filings, while others prohibited or limited rate increase filings. This has had a major impact on the bottom line for many insurance entities.
While the number of hours spent on the road was down during 2020 and early 2021, the severity of claims is up. During this period, open roads, less police presence, and increased road rage incidents fostered conditions that resulted in more catastrophic damages.
Many states allow telematics usage and pay-per-mile policies for automobile insurance. These technologies provide a benefit to consumers, especially now that many workers are no longer commuting to an office. Incorporating telematics into programs helps insurance entities develop products that better fit the driving habits of consumers, today and post-pandemic.
State-specific bulletin updates
Several states issued bulletins and notices that clearly articulate pandemic-related regulatory updates. Here are some noteworthy changes:
Nevada – In June 2020, The Nevada Division of Insurance issued a notice that they would disapprove any new business policy filings that contain COVID-19/virus/pandemic exclusions.
California – As of April 2021, California insurance regulators are beginning to review commercial rate filings that were previously subject to rate freeze requirements, but no rate increase filings have been approved for any lines that California considers to be impacted by the pandemic as of September 2021. They are now considering allowing filings that include sub-limits to COVID-19 exposure.
New Mexico – Regulators at the New Mexico Department of Insurance issued a bulletin in December 2020 stating that at least until the end of the 2021 legislative session, a moratorium will be in place on any filings that include endorsements related to COVID-19/communicable disease/virus. The 2021 legislative session has ended; however, the moratorium remains and it's unclear how long this position will remain in place.
Objection-based findings
Due to the volume of state filings the team at Perr&Knight handles annually, we have observed some key Department positions in states that have not formally communicated their position through bulletins/notices or other official DOI communication channels. These findings are based on recent interrogatories.
Vermont – The Vermont Department of Financial Regulation will approve pandemic-related exclusions if they are no more restrictive than approved Insurance Services Office ("ISO") or American Association of Insurance Services ("AAIS") language.
Idaho – Idaho continues to disapprove COVID-19/pandemic exclusions, sub-limits, or any other coverage caps related to the current pandemic. That said, the use of the word "current" indicates this Department position may not be permanent.
West Virginia – West Virginia Offices of the Insurance Commissioner are currently disapproving any new exclusions related to the COVID-19 pandemic.
The pandemic's long tail
The end date of many of the above changes is unclear. In fact, many of these temporary state requirements may eventually become permanent. New and carryover legislation continues to add wrinkles to an already unclear landscape. If those making state filings are unaware of these shifts, they may end up receiving a barrage of interrogatories that can severely impact their programs' speed-to-market.
Working with experienced actuarial and product design consultants like the experts at Perr&Knight can help insurance entities avoid these pandemic-related filing pitfalls. In addition to ongoing boots-on-the-ground experience with regulatory requirements in all 51 jurisdictions, we proactively monitor regulatory positions to make sure our clients are aware of any updates that affect their state filings. We also internally track interrogatories to determine which issues may provoke regulatory pushback, even if currently unpublished. This level of detailed insight can help insurance entities stay on top of filing requirement changes, which can ultimately lead to speedier approvals, even in times of uncertainty.
Let our actuarial and product design experts help you make filings even easier. Contact Perr&Knight today to start the conversation.