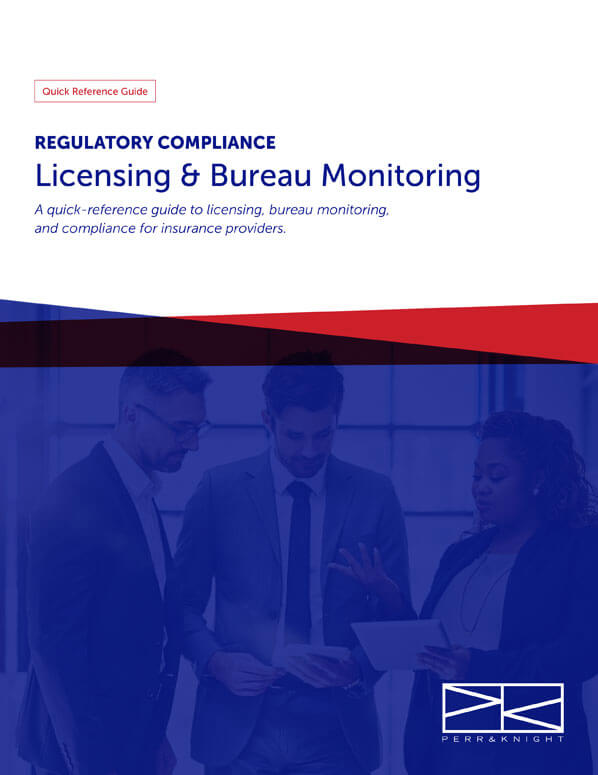 Regulations are constantly shifting and updating. States have very specific guidelines that necessitate the completion of lengthy, complex forms. Bureaus continually issue circulars that could be affecting your company and your programs.
How do you possibly keep up?
In this quick-reference guide to licensing, bureau monitoring and compliance for insurance providers, our experts share tips on:
Managing Insurance License Applications
Keeping Up with Bureau Changes
How to Remain Compliant
Complete the form below to download your complimentary copy of Regulatory Compliance: Licensing and Bureau Monitoring.