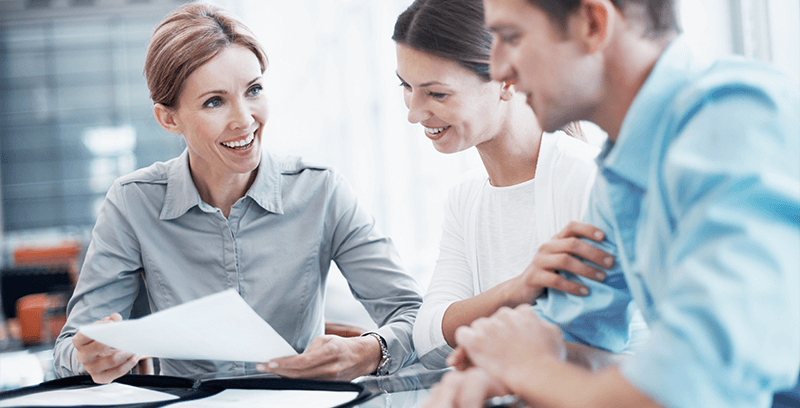 In a recent conversation — and as a follow-up to interviews conducted with Marc Dutton and Carl Krapp of FJA — Bradley Heath, CEO of Royal Automobile Club of Queensland Insurance (RACQI) in Australia, talked with Mark O'Brien, founder and Principal of O'Brien Communications Group, a member of the editorial board of the Journal of Insurance Operations, and author of The Front Line. They talked about the new demands being placed on insurers — and the increasing need for responsive agility.
O'Brien: Since we are, after all, talking about insurance operations in this forum — and since I assume there was a point at which you realized your company had a particular need or a particular set of operational needs — what was that point?
Heath: The strategic needs were getting to market quickly, around changing rating variables and accommodating changing rating formulae or algorithms. To get to market quickly — call it agility, call it whatever you will — we needed an interface with our transactional systems to do that. Traditional transactional systems typically didn't have that sort of flexibility. In a nutshell, that's where we arrived at.
O'Brien: I imagine there was a rather involved or detailed due diligence process, and I assume more than one vendor company was involved in that.
Heath: Actually, there wasn't. Our previous joint venture shareholder had implemented the FJA Product Machine to act as a rating engine for multiple systems, multiple product lines, and even multiple brands. Based on the reputation FJA earned with the success of that implementation, we decided we'd just go straight into it with them. We did have the option of looking around. We didn't have to go with FJA. But we just decided, based on what we understood within our initial due diligence, they were fit for purpose.
O'Brien: Okay. That's a great story, actually. It wasn't the one I was expecting. Were you involved in any way with FJA's relationship with the previous shareholder?
Heath: [laughs] We were half-owned by that particular shareholder at the time. They provided application systems to us under the joint-venture agreement. So, we had heard about FJA's success more from market rumor because, at that point, the shareholder and RACQI were actually competing brands. Due to the obvious competition issues, we could only speak with the IT team on a technical basis. We couldn't and didn't look under the hood of the rating systems that they had implemented. We looked under the hood of the system's capability and its capacity. We also looked at the reputation FJA had with the shareholder's IT team.
O'Brien: I don't think I've ever spoken with anyone who has talked specifically about rating capabilities as a priority. Typically, the Product Machine's modeling capabilities seem to be of primary importance. Why was the need for greater agility in your rating functionality so important? Can you explain that, especially in relation to the changing nature of the rating algorithms?
Heath: Personal lines insurers, over many years, have evolved from two-dimensional to multi-dimensional rating capabilities. As you learn more about your risk profiles and your profitable and unprofitable product segments, your ability to directly rate risks and segment them is fundamental to your existence. Sometimes, that involves changing the values, the actual discounts or base premiums you're going to apply to a particular segment. But more often than not, it's about introducing a new dimension to your rating systems. This, of course, comes after the point of underwriting, where you've been asking a whole lot of questions. It's really using your business intelligence systems, your predictive modeling, your data mining, all of those bits and pieces that we all now run to generate lots of data and insights.
O'Brien: It seems as if we keep creating greater and greater degrees of sophistication.
Heath: Yes, and bringing the business and IT sides of the business together in order to drive the outcomes. For example: What do we need to do, from a pricing viewpoint? We talk, and in the end, we say, "Well, do we need to change the values? Do we want to charge someone more or less? Or, more importantly, can we change the formula or algorithms?" Traditionally, the rating formula all got hard coded into the administration systems, basically. I'm an ex-developer, so I actually used to program premium rating systems. But now we're going from that intractable hard coding to systems in which non-development people can manipulate the system with as much frequency as is required. That's a very different world.
O'Brien: How would you characterize the working relationship between your company and FJA? Five years is a long time, given the pace of change generally and technological change, in particular.
Heath: Sure. I just don't want to make it sound like a paid political advertisement, which it's not.
O'Brien: [laughs] I'd never encourage anything at all like a paid political endorsement.
Heath: Fair enough. One of the things we've found in the relationship is that the embedded knowledge we found about the FJA product within FJA was excellent. I know that sort of sounds self-evident. But that's not what we found with many leading vendors and service providers in the insurance IT space. FJA had people who could implement what we wanted, and then implement the changes to the base system, or, more to the point in this situation, the configuration of it. People we dealt with in FJA were able to understand, at a business level, what we were asking for, and were then able to convert it into the system requirements. They became more than a software vendor. They became the people who actually took the business requirements, implemented them, and transferred their knowledge to our people to help them maintain the system into the future. Now, again, all of this sort of sounds like, "Isn't that the way it's supposed to be?" Well, yes, it is the way it's supposed to be. But it's actually more rare than the FJA culture itself may appreciate.
O'Brien: A gentleman who works for another software vendor once told me that companies typically look to replace a system before they've leveraged 80 percent of its capabilities. If there were business or domain experts employed by the vendor selling those under-utilized systems, somebody would have intervened at the point at which the customer had used just 20 percent of the system's capacity and yet managed to be dissatisfied.
Heath: I think that's very, very true. That's what we found as we moved forward. As we further developed the systems and the algorithms and the values, we found very little evidence of the initial architecture of the system and its initial configuration that might have limited us down the track. They were able to accommodate our evolving need. That's a really important thing, from what I'm seeing, now that other parts of the business have been implemented. I think that's the difference between professional services organizations and someone selling a product. Those are two different things in insurance transactional systems.
O'Brien: That's a perfect way to put it. We tell our clients that one of our chief responsibilities is to not be naïve. So, it seems fair to expect that, similarly, software developers and vendors should help their customers anticipate change and be able to at least accommodate it, if not be slightly ahead of it.
Heath: Yes. I like that bit about not being naïve.
O'Brien: On the subject of accommodating change, what do you see as the challenges in a changing the auto insurance market — or for insurance in general?
Heath: Certainly the challenge of competing brands and the need for differentiation. We've seen several companies effectively turning personal auto into a retail product. So, you've got lots of market activity. You've got lots of fighting or jockeying for position. And you have the specter of new technology hanging over it all, which makes more and more things possible. Then you have styles, if you will, for utilizing technology: What you do with or for it? How you write business with or for it? It's an interesting topic. There are some knowns and a whole lot of unknowns influencing us, and that will continue to be true.
O'Brien: And how do you see technology influencing insurers' approaches to their consumers, especially in light of the retailization, if you will, of the insurance industry in general and personal lines in specific.
Heath: You have the push from consumers for flexibility in your products, which implies flexibility in configuration and distribution. And with digital technology now extending to things like ID cards on smart phones and other mobile apps, we'll likely see a lot of niche players who will try to carve out small, profitable segments for themselves, with systems that are probably transactional, provided from the cloud, at a low, fixed, per-transaction cost, rather than attempting to operate in a variable cost environment.
O'Brien: And those niche players also will have to deal with issues around service, as all other insurers do.
Heath: Exactly. In auto, you've got a whole lot of issues around repair costs, payments, and those sorts of things, which then translate into privacy issues. You also have a whole lot of different technological media, a whole lot of different behaviors in driver segments, and a host of other variables that mean you have to be constantly evolving your rating and product systems to meet the demands of various distribution/information channels, product types, and many other variables.
O'Brien: This is not your father's auto insurance anymore.
Heath: It really isn't. The old vanilla motor policy is well gone. Flexibility in price, products, and service — that's what people are rightly demanding, and they'll get it. They are getting it, and they'll demand it. So, if you don't have a system that can respond to that, you're in a bit of trouble. That's why we had to replace our transactional system with the Guidewire system. Interfaced with the FJA Product Machine, it's working very well. The cohesion of those systems enables us to keep reinventing our products and processes, with constant leverage and continuous improvement. It's sort of funny: We went into implementation five years ago, and in our ever-changing business we have to keep becoming complex in other areas.
O'Brien: No rest for the weary?
Heath: There's certainly no rest. But I wouldn't say we're weary. Rather, we're constantly energized by the challenges and by our ability to respond to and resolve them. More and more, policyholders just want to be recognized and to have their needs met. As long as we continue to do that, we'll remain relevant to our members and policyholders.